# #
The Gifted si basa sulla storia degli Strucker, una famiglia non proprio comune. E' una serie adrenalinica creata dalle menti di Matt Nix e Bryan Singer.
Il racconto di The Gifted (ne parlavamo qui) inizia quando i due genitori scoprono che i figli hanno dei poteri mutanti.
# #
La Serie è basata sui personaggi degli X-Men della Marvel ed è strettamente collegata con i film degli X-Men.
Sapremo qualcosa di più sulla serie probabilmente dopo il San Diego Comic-Con, ma intanto sono usciti alcuni promo con la presentazione dei personaggi.
# #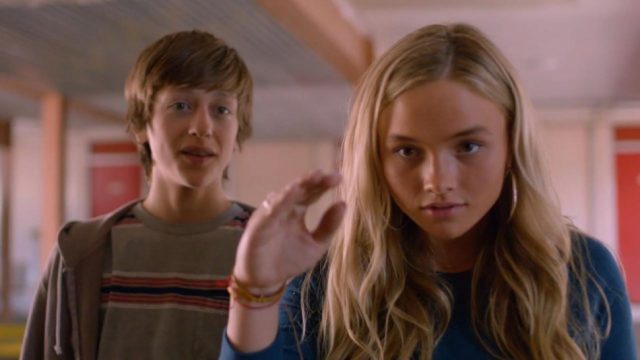 Conosciamoli meglio.
Ci troveremo davanti ai genitori Reed e Caitlin Strucker, rispettivamente interpretati da Stephen Moyer ed Amy Acker. Genitori modello disposti a tutto pur di proteggere i loro figli dai guai che i loro poteri gli faranno incontrare.
In seguito conosceremo i figli mutanti Lauren ed Andy Strucher. Lei, sorella maggiore che cerca di tenere nascosti i poteri che ha scoperto in sé, e lui giovanotto che non ha il minimo controllo sul suo "dono" e che quando si arrabbia è in grado di combinare grossissimi guai.
Ultimo ma non ultimo, il cattivo (non può non esserci un super cattivo quando si tratta di una serie con i supereroi che si rispetti), l'agente del governo Turner. In questa storia il "cattivo" non è quello che ha il piano malvagio che i supereroi devono sventare, ma quello che cerca di catturare i ragazzi mutanti ancora prima che sappiano veramente sfruttare i loro poteri.
La serie è legata ai film degli X-Men proprio perché sarà questa organizzazione, fondata appositamente per proteggere i mutanti, ad aiutare la fuga della famiglia e a nascondere i ragazza dall'agente Turner.
Prendiamo come materiale prezioso queste anticipazioni per poter iniziare a conoscere i personaggi a cui poi, alla fine, come succede sempre, ci affezioneremo!