Ci siamo: le nostre Serie Tv preferite stanno per tornare dalla pausa invernale e, fra esse, ci sarà anche The Flash. L'episodio crossover, Crisis on Earth-X, che ha visto insieme tutti gli Show dell'emittente The CW, sta ancora facendo parlare di sé. In particolar modo, la misteriosa ragazza con la quale il nostro protagonista, Barry Allen (interpretato da Grant Gustin), si è brevemente incrociato.
I fan della Serie Televisiva si sono domandati chi fosse e, se in qualche modo, fosse legata al supereroe. Ma, soprattutto, la rivedremo in futuro?
Ebbene, l'attrice interprete Jessica Parker Kennedy, ha rivelato in una recente intervista che sì, comparirà in nuovi episodi nella quarta stagione.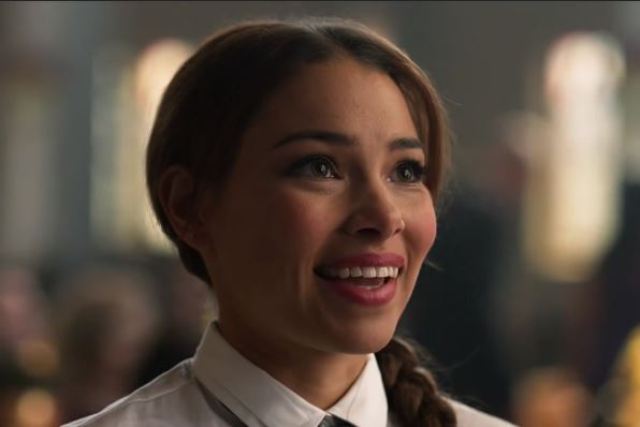 Mi vedrete almeno un'altra volta. Questo posso dirvelo. Mi rivedrete un'altra volta nello Show e le cose avranno molto più senso.
A quanto sembrerebbe, l'attrice avrebbe girato prima delle vacanze natalizie soltanto due episodi: il primo riguardante il crossover e, il secondo, che andrà in onda prossimamente.
E, probabilmente, dovremo aspettare di vedere la puntata, dato che l'identità del personaggio attualmente è tenuta segreta.
E' molto divertente. Mi hanno elencato come 'Mystery Girl' (Ragazza Misteriosa) ed io giro sul set come Mystery Girl. Anche il reparto costumi mi chiede "E tu chi sei?" ed io rispondo semplicemente "Sono la Mystery Girl". E' stata una missione molto segreta ed è stato divertente farne parte.
Malgrado il mistero che circonda questo personaggio, i fan hanno comunque cercato d'indovinare chi possa essere. In molto hanno ipotizzato che l'attrice sia Dawn Allen, figlia di Barry ed Iris; nei fumetti, Dawn fa parte delle Tornado Twins, due supereroi che provengono dal futuro.
Altri invece sono convinti che sia Jenni Ognats, la nipote di Barry Allen e futura supereroina. A queste speculazioni, la Kennedy ha semplicemente risposto che entrambe sono teorie molto interessanti.
A noi non resta che aspettare e vedere chi aveva ragione.. O torto.