Non si è parlato quasi d'altro negli ultimi giorni. La cancellazione da parte dell'emittente SyFy nei confronti di The Expanse ha fatto partire una vera e propria campagna da parte dei fan. Una campagna che ha visto anche l'utilizzo di aerei con striscioni sopra la sede di Amazon.
Proprio quest'ultima è stata messa in causa dagli appassionati della Serie Televisiva per salvarla e trovargli una casa nel suo catalogo. Una forte passione dei numerosi fan – tra di loro anche George R.R. Martin – che ha acceso una forte curiosità da parte dell'azienda di Jeff Bezos. Curiosità che li ha portati ad aprire una trattativa con la Alcon Entertainment – casa produttrice di The Expanse -.
Trattative che sono andate a buon fine.
E' stato comunicato, infatti, che la quarta stagione della Serie Tv troverà casa proprio in Amazon ed i fan sperano anche per future stagioni.
Andrew Kosove e Broderick Johnson, produttori di The Expanse e proprietari della Alcoln Entertainment hanno commentato questa notizia:
Non potremmo essere più entusiasti del fatto che The Expanse continuerà su Amazon Prime! Siamo profondamente grati che Jeff Bezos, Jen Salke e tutto il team abbiano dimostrato una tale fiducia nel nostro Show. Vogliamo anche ringraziare Laura Lancaster, responsabile di Alcon Television per i suoi instancabili sforzi. Siamo pienamente consapevoli che ciò non sarebbe stato possibile se non fosse stato per lo sbalorditivo sostegno dei fan di fantascienza, i più creativi ed impegnati di tutto il mondo! Dalle campagne reddit agli aeroplani, diciamo grazie. Ha funzionato!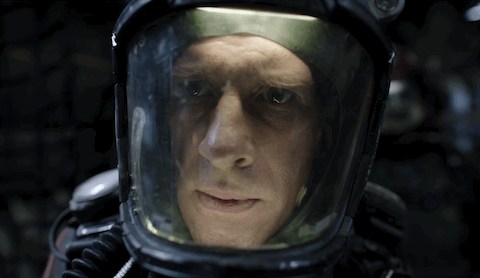 Una mossa decisiva e strategica da parte di Amazon, che sta preparando il proprio catalogo per contrastare le uscite del prossimo anno su altre emittenti. Vien da se che l'azienda non investirà milioni di dollari come per il progetto de Il Signore degli Anelli, ma dopo una terza stagione esplosiva, la prossima di The Expanse si prospetta non esser da meno.
Cosa ne pensate?
Facevate parte anche voi di quella fetta di fan ansiosi di sapere il destino della Serie?