Tra una settimana Netflix rilascerà The Crown, l'attesa serie che racconta la vita della più longeva regina britannica: Elisabetta II.
Le aspettative sono altissime: è la produzione più costosa creata da Netflix, e questo ci fa ben sperare, anche se grandi budget non sempre hanno prodotto ottime serie. Oltre 100 milioni di sterline sono comunque un bel gruzzoletto, ci sarà se non altro, molta carne a cuocere.
Creata e scritta da Peter Morgan, autore di film di grande successo come Rush e The Queen (nominato all'Oscar), sarà diretta da Stephen Daldry conosciuto alla maggior parte delle persone per essere il regista del fortunato Billy Elliot.
The Crown si basa sullo spettacolo teatrale "The Audience" e sarà composta di sei stagioni da dieci episodi ognuna e seguirà la vita della regina Elisabetta fino ai giorni nostri, con un cambio di attrici ogni due serie.
La prima stagione racconterà la storia partendo dal matrimonio di Elisabetta, nel 1947, con il principe Filippo.
Saranno narrati, quindi, gli amori, gli intrighi e i tradimenti di una delle monarchie più solide della storia.
La politica sarà ovviamente centrale ai fini della narrazione: da poco finita la Seconda Guerra Mondiale, la nuova regina dovrà far valere la sua forza in un momento davvero difficile e in cui il mondo politico è allo sbando. Dovrà, inoltre, instaurare un rapporto con Winston Churcill.
In The Crown, sarà sicuramente affascinante vedere l'integerrima Elisabetta che noi conosciamo adesso, appena venticinquenne doversi dividere tra i ruoli di moglie, madre, regnante e figura importante per la Chiesa anglicana, con dubbi, paure e il gravoso compito di dover fare delle scelte non sempre apprezzate ma che hanno un unico scopo: rendere grande l'Inghilterra.
Saranno tre, in questa prima stagione, gli attori principali:
Claire Foy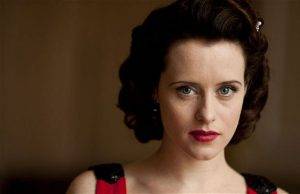 Attrice britannica della BBC, ricoprirà il ruolo della giovane Elisabetta.
Matt Smith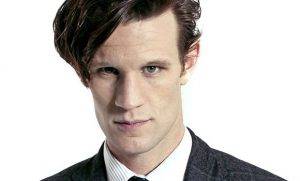 L'attore celebre per aver interpretato il Dottore nella fortunata serie Doctor Who, sarà il principe Filippo, Duca di Edimburgo.
John Lightgow
La nemesi di Dexter interpreterà il leggendario Primo Ministro Winston Churcill.
Il cast sembra promettente, non ci resta che aspettare il 4 Novembre, quando saranno rilasciati i primi dieci episodi di The Crown.