History sta lavorando ad una nuova Serie Tv antologica che si chiamerà The Commanders. La produzione racconterà la storia di  alcuni presidenti americani. Il primo sarà Clinton.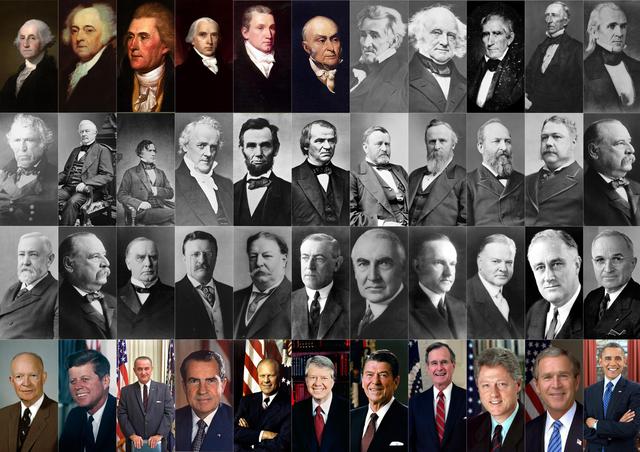 Si chiamerà The Commanders la Serie Tv antologica sui presidenti degli Stati Uniti. History sta, infatti, lavorando a questa nuova produzione che avrà diverse stagioni, ognuna lunga dai quattro ai dieci episodi.
La Serie Tv racconterà i momenti più significativi della storia degli Stati Uniti e quindi della vita del presidente in carica in quel periodo. I primi Commander in Chief a essere ritratti saranno Ronald Reagan, Bill Clinton, Theodore Roosevelt, Thomas Jefferson e James Madison. Clinton sarà anche il protagonista  della quarta stagione di American Crime Story di Ryan Murphy.
R. J. Cutler e Stephen J. Rivele sono solo due dei grossi nomi del cinema e della Tv che si occuperanno di questa Serie. Stephen J. Rivele è stato tra l'altro sceneggiatore di film molto importanti come Gli intrighi del potere – Nixon e Alì.
History ha comprato i diritti di diverse biografie dei presidenti americani. Nomi come Theodore Rex di Edmund Morris o The Breach: Inside the Impeachment and Trial of William Jefferson Clinton di Peter Baker. Questi serviranno a sviluppare al meglio gli episodi di The Commanders.
La presidente di History, Jana Bennett, ha dichiarato che l'intento di The Commanders è quello di dare vita alla storia e parlare delle crisi con cui abbiamo a che fare ogni giorno. Inoltre ha aggiunto che la Serie Tv riguarderà la "più recente storia dell'impeachment di Clinton e del suo lungo impatto sulla scena politica nazionale fino a tornare indietro all'influenza di Reagan, che ha definito il Partito Repubblicano per generazioni, e alla creazione della forza militare dei Marine ad opera di Jefferson. Queste storie distintive hanno forgiato la nostra nazione".
Non ci resta che aspettare e sperare che The Commanders sia all'altezza delle altre Serie Tv di History!