Lunga vita e prosperità dottor Cooper! Già perché la CBS ha in cantiere un progetto tutto dedicato al fisico teorico della Caltech protagonista della sitcom The Big Bang Theory. Il network televisivo americano, in collaborazione con la Warner Bros. Television, avrebbe in mente di creare una serie spin-off interamente incentrata su Sheldon.
La serie prequel di The big Bang Theory ci farebbe fare un tuffo nel passato portandoci indietro nel tempo per esplorare l'infanzia del piccolo scienziato.
L'idea della CBS è quella di seguire la formula della serie tv Malcom ed applicarla in questo nuovo progetto che vedrà coinvolti Chuck Lorre, Bill Prady e Steven Molaro. Ovviamente il cast sarà completamente diverso, ma Jim Parsons (l'attore che interpreta Sheldon Cooper in TBBT) sarà ugualmente coinvolto. Parsons, infatti, questa volta siederà dietro alle quinte e avrà il ruolo di produttore esecutivo.
Vedremo quindi uno Sheldon dodicenne alle prese con un'adolescenza non del tutto convenzionale. Stando ai vari e prolissi aneddoti che il fisico blatera e blatera nelle puntate di The Big Bang Theory sappiamo che è nato in Texas, che ha tentato più volte di costruire un raggio della morte ("Che non fermava nemmeno i figli dei vicini. Ma faceva incavolare a morte il nostro cane", parola di Mary Cooper), che è stato il più giovane a vincere il premio Stevenson all'età di quattordici anni e mezzo (e a infrangere questo record la colpa è tutta del genio koreano Dennis Kim) e che ha ottenuto il dottorato a soli sedici anni.. Ah sì, il suo QI è 187! Un vero "fisico bestiale".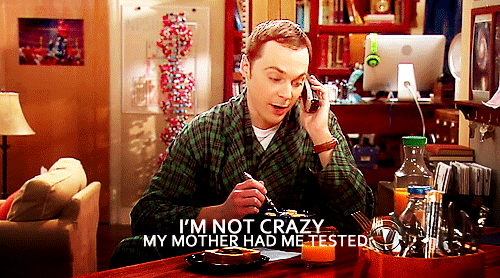 Durante tutte nove le stagioni di TBBT (la decima è attualmente in corso) abbiamo conosciuto Missy, la sorella gemella di Sheldon, Mary Cooper, la mamma, e recentemente anche la nonna. Sul padre, deceduto quando Sheldon era ancora piccolo, sappiamo che era un grande appassionato di football e che aveva qualche problema con l'alcol, ma niente di più.
Tutto questo verrà di certo approfondito una volta che il progetto della CBS verrà confermato! Stay Tuned!