Le feste non finiscono mai, e pare che per i fan di The Big Bang Theory ci sarà un regalo speciale sotto l'albero: la decima stagione della nuova serie preferita! 
La piattaforma streaming Infinity ha infatti annunciato che l'ultima stagione della serie sarà disponibile a partire dal 10 gennaio prossimo.
Cosa combineranno questa volta i nostri personaggi preferiti? Sappiamo solo che ci saranno sketch più che esilaranti e i nerd più amati della televisione, Sheldon (Jim Parsons), Leonard (Johnny Galecki), Raji (Kuala Nayyar) e Howard (Simon Herberg) continueranno a cavalcare l'onda del successo!
Del resto la serie va avanti da ormai 10 anni e oltre ad aver procurato numerosi premi e nomination ad attori e produttori, Chuck Lorre (Due uomini e mezzo) e Bill Prady (Una mamma per amica), tra cui va ricordato il recentissimo trionfo ai People's Choice Award dove la serie ha trionfato nelle categorie Favorite TV Show, Favorite Network TV Comedy e Favorite Comedic Tv Actor per Jim Parsons, ha reso giustizia alla categoria dei nerd.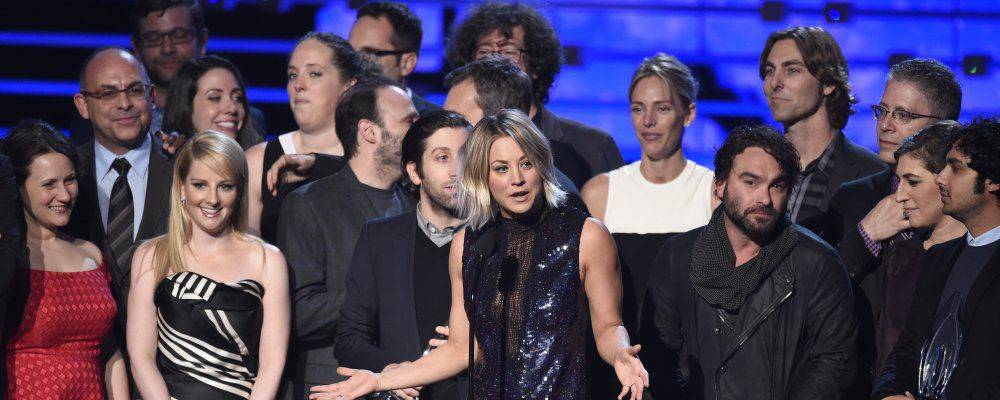 E così il salotto Cooper-Hofstadter è pronto a ripopolarsi di nuovo, ci saranno infatti, oltre ai quattro ragazzi anche Penny (Kaley Cuoco), ormai signora Hofstadter, Amy (Mayim Bialik) che è finalmente riuscita a riconquistare il cuore di Sheldon e Bernadette (Melissa Rauch), l'inquietante ma adorabile moglie di Howard.
Sono state confermate anche le guest star di questa nuova stagione tra cui Christine Baranski, star di The Good Wife, l'attore di Breaking Bad Dean Norris e Katey Sagal da Sons Of Anarchy. 
Insomma il prossimo gennaio sarà un mese memorabile per gli addicted!
Faranno il loro ritorno alcune delle serie più amate e con milioni e milioni di fan come la veterana The Big Bang Theory e Sherlock con la sua attesissima quarta stagione.
Pronti a festeggiare capodanno?
Noi non vediamo l'ora che arrivi gennaio!