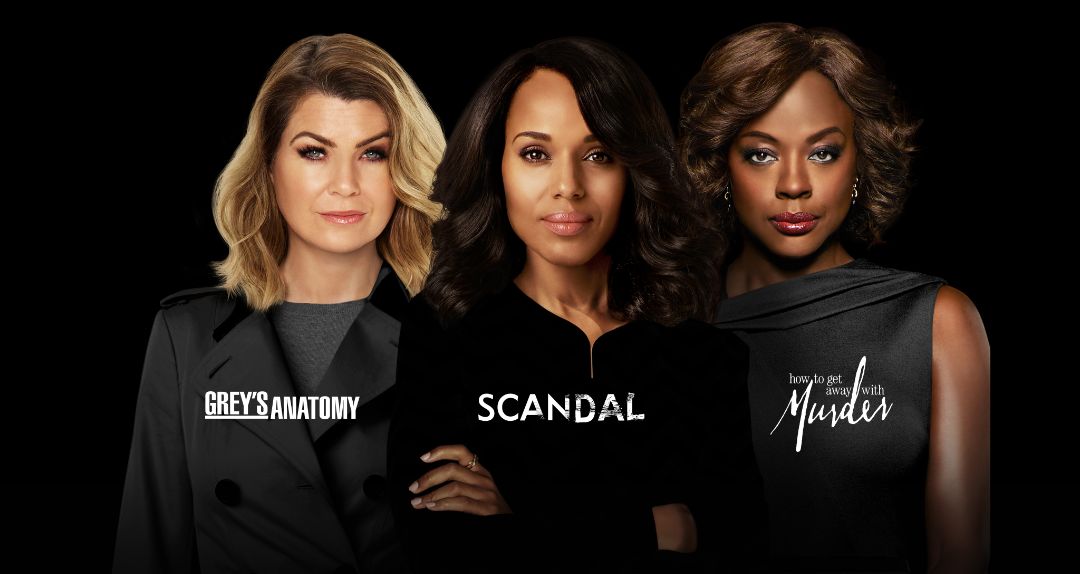 Su ABC America, andranno in onda infatti ben due crossover. Si inizierà con Grey's Anatomy e Station 19, per poi continuare con Scandal e concludere con How to Get Away with Murder. 
Non sarà un TGIT autentico poichè l'episodio di Grey's Anatomy fungerà da backdoor pilot per Station 19 (che, pur facendo parte dello stesso universo non è stata creata da Shonda); mentre i secondi due vedranno Annalise Keating approdare alla Casa Bianca, "alla corte" di Olivia Pope
Una serata all'insegna dell'amore, scandali e drammi. 
Ecco, per voi, il promo ufficiale:
Novità assoluta sarà Station 19, serie creata da Stacy McKee per l' ABC. La serie è il secondo spin-off di Grey's Anatomy e si concentrerà sulla vita degli uomini e delle donne della Stazione 19 di Seattle.
La prima stagione sarà composta da 10 episodi e vedrà come protagonisti i pompieri della squadra della Stazione 19, addestrati come Emergency Medical Technician. Uno dei personaggi principali sarà Andy Herrera, interpretata da Jaina Lee Ortiz, figlia del capo della caserma. La sua migliore amica e confidente, nonché donna dotata di grande spirito di gruppo sarà Maya Bishop, interpretata da Danielle Savre. All'interno troveremo anche un volto noto, medico di GA, Ben Warren, interpretato da Jason Winston George, che dopo aver lasciato il Grey Sloan Memorial inizierà una nuova ed emozionante carriera nei vigili del fuoco. Le riprese della serie sono iniziate il 20 ottobre 2017. In Italia gli episodi andranno in onda su Fox Life ad aprile del 2018. – I protagonisti del secondo spin-off dello show debutteranno, dopo questo crossover, in un episodio di due ore che andrà in onda il 22 marzo.
I drammi amorosi, le ansie, il lavoro di squadra e le tragedie saranno assicurati anche in questo Spin-off? Staremo a vedere!
Per quanto riguarda invece i pupilli di Shondaland, che ad ogni programmazione incollano allo schermo milioni di spettatori: Grey's Anatomy, Scandal ed How to Get Away with Murder, la guastafeste Shonda Rhimes ha deciso di farci soffrire ancora e ci assicura che in questo 2018 ne vedremo delle belle.