# #
Dopo il favoloso teaser di Star Trek: Discovery rilasciato dalla CBS per annunciare l'inizio delle riprese, il network televisivo ha voluto voluto fare un'altra sorpresa ai fan rendendo noti i nomi degli ultimi attori che si sono aggiunti al cast.
# #
Le new entry sono il veterano di 30 Rock (a cui abbiamo dedicato un focus), Maulik Pancholy, l'attore di Army Wives, Terry Serpico e, infine, Sam Vartholomeos.
Secondo quanto rilasciato, Pancholy interpreterà il dottor Nambue, capo medico dell'astronave Shenzou, il cui capitano è interpretato dall'attrice Michelle Yeoh, star de La tigre e il dragone. Mentre Serpico (che abbiamo visto anche sul grande schermo in La notte del giudizio – Election Year) sarà l'ammiraglio Anderson, ufficiale pluridecorato e di alto rango della Flotta Stellare. Infine, Vartholomeos vestirà i panni di Ensign Connor, giovane ufficiale dell'Accademia della flotta assegnato alla Shenzou.
# #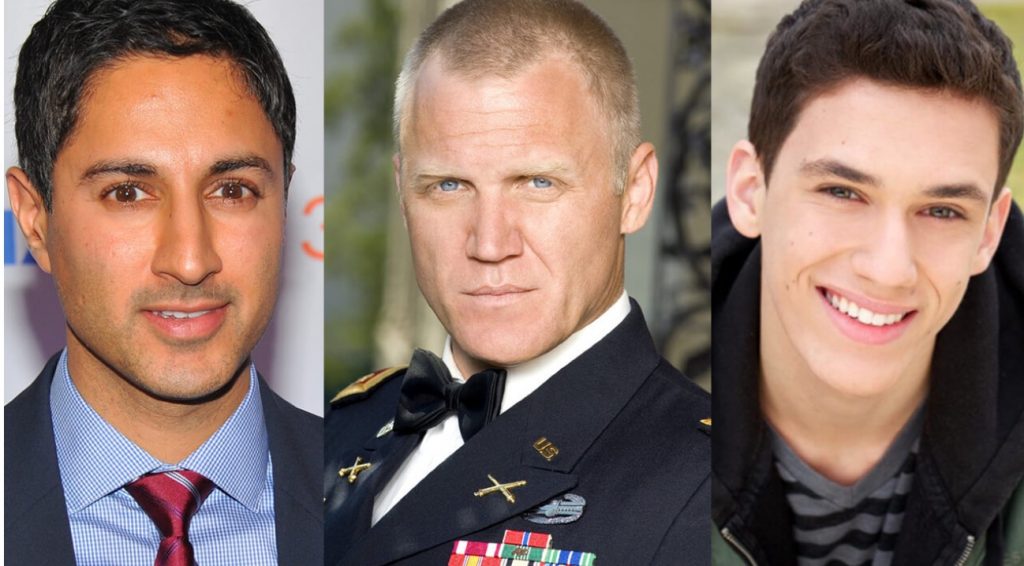 Star Trek: Discovery riporterà in vita sul piccolo schermo questo longevo franchise – il suo esordio risale al 1966 – proponendo nuovi personaggi, con ambientazioni ed avventure inedite. Va ricordato che Star Trek ha riscosso un successo planetario anche sul grande schermo, con la recentissima trilogia Star Trek (2009), Star Trek- Into The Darkness (2013) e Star Trek Beyond (2016) in cui compaiono attori del calibro di Benedict Cumberbacht, Simon Pegg, Zoe Saldana, Zachary Quinto e Chris Pine.
La serie TV sarà disponibile in streaming prossimamente su CBS All Access e verrà trasmessa su Netflix in Italia; oltre a queste new entry nel cast ricordiamo anche Sonequa Martin-Green (Sasha Williams in The Walking Dead) nel ruolo del Tenente comandante a capo dell'astronave Discovery che dà il titolo alla serie TV), Doug Jones nei panni di Sharek, padre di Spock (Buffy), Anthony Rapp (The Knick), James Frain (Gotham), Chris Obi e Mary Chieffo.
Speriamo che Star Trek: Discovery riesca a tenere testa ai suoi capitoli precedenti, che hanno goduto di un'immensa fortuna.
Per ulteriori news, stay tuned.