Una delle star della Serie Tv American Crime si aggiunge al cast dell'attesissima Mayans MC, spin-off di Sons of Anarchy: Richard Cabral interpreterà Johnny "El Coco" Cruz, membro a tutti gli effetti del clan di motociclisti del cartello latino-americano Santo Padre.
Lo spin-off della nostra amatissima Serie Tv Sons of Anarchy sta prendendo forma.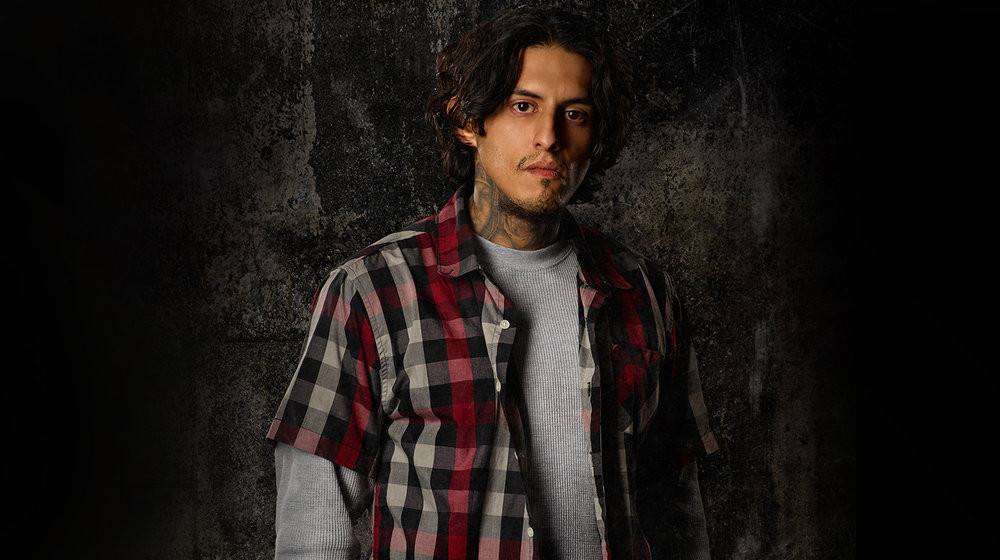 The Wrap ha dato anche qualche notizia sul passato di El Coco.
Quest'ultimo era un tiratore scelto che venne però espulso dall'esercito perché sparò da mezzo miglio di distanza al sigaro che aveva in bocca il suo ufficiale superiore. Lo stesso attore Richard Cabral non è nuovo a questioni tra bande criminali.
Infatti, proprio l'attore raccontò in un'intervista di aver fatto parte di un clan di Los Angeles da quando era molto piccolo, fu incarcerato all'età di 13 anni per aver rubato un portafoglio e anni dopo è stato condannato per aggressione con arma da fuoco ed uscì dal carcere all'età di 25 anni. Sicuramente si saprà calare benissimo nella parte!
Mayans MC sarà ambientato tra la California e il Messico e vedrà come protagonisti Ezekiel "EZ" Reyes che sarà interpretato da JD Pardo, Edward James Olmos sarà Felipe, padre di Ez e patriarca della famiglia Reyes. Esai "Taino" Osorio, presidente del club Mayans MC, verrà interpretato da John Ortiz. Taino insieme a suo cugino Marcus Alvarez (interpretato da Emilio Rivera) sono i fondatori del club.
Sembra che Kurt Sutter, lo sceneggiatore di Mayans MC e Sons of Anarchy, voglia incentrare il personaggio di El Coco soprattutto sul suo passato militare e siamo sicuri che questo attore che ha già dato prova della sua bravura in American Crime riuscirà sicuramente a farci appassionare alla sua storia.
La penna di Kurt Sutter ci ha saputo regalare emozioni uniche con una delle Serie Tv più riuscite di sempre: Sons of Anarchy. Speriamo che quest'altra sua fatica sia degna della precedente così potremo ritornare nel nostro amato mondo dei bikers.