Fama e gloria non portano sempre alla felicità. Capita spesso di sentire notizie del genere provenienti da Hollywood e dintorni. Gli attori, che siano di film o di serie tv, sono persone normali, in primis, e come tali hanno le loro ansie e insicurezze. Charlie Hunnam, protagonista di Sons of Anarchy, ha aperto il suo cuore in una lunga intervista toccando note molto delicate.
Il ruolo di Jax Teller ha rappresentato una svolta nella carriera di Hunnam e all'improvviso ha fatto i conti con i fan. Sons of Anarchy è andata in onda per sette stagioni dal 2008 al 2014 e Charlie fin da subito ha conquistato il cuore dei fan. Il finale della serie è andato in onda circa cinque anni fa, dopo allora la carriera di Hunnam ha subito un cambiamento e i primi ad accorgersene sono stati proprio i suoi fan.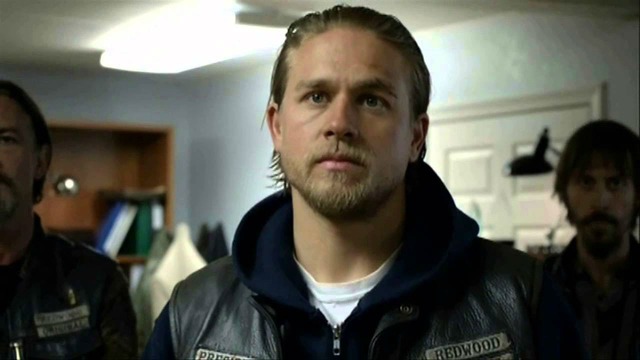 Nelle interviste dispensa consigli sulla vita ispirati alla filosofia Zen, e si è spostato verso il lavoro nel cinema piuttosto che abbracciare l'idea di un'altra serie tv. Ecco perché, come dice lo stesso Hunnam, non è più stato lo stesso uomo da quando è finito Sons of Anarchy. Passare da un ruolo a un altro dopo la fine di un amato show televisivo non è mai facile per un attore, specialmente quando recitano quel personaggio da diversi anni.
Per Hunnam, dire addio a Jax Teller è stato così difficile, come una sorta di processo di lutto. L'attore è stato onesto sulla sua vita dopo Sons of Anarchy, e ha detto che togliersi dalla testa Jax non è stato semplice. Ha ammesso che avrebbe inventato delle scuse per visitare il set e rivivere i suoi giorni nello show. "Ho conosciuto le guardie di sicurezza e per un paio di giorni ho detto 'Oh, ho dimenticato qualcosa'", ha detto Hunnam a Glamour. "Così mi hanno lasciato salire sul set, e giravo di notte solo perché volevo essere in quell'ambiente e seguire un processo personale per dire addio."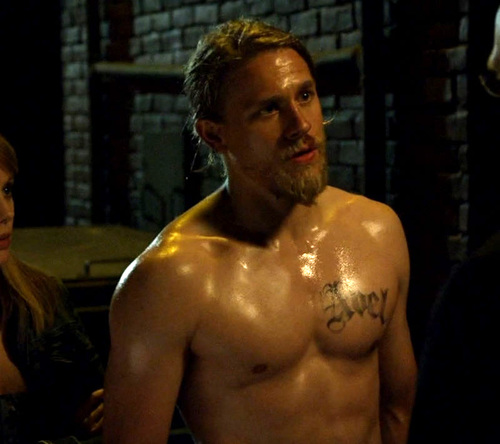 Nonostante la sofferenza è chiaro che Charlie Hunnam ricorda ancora con affetto Sons of Anarchy. La vita, però, non è stata clemente con Jax: subito dopo aver finito di girare l'ultima stagione della serie, suo padre morì. Questo lo portò a riconsiderare veramente ogni tassello della sua vita. Uno su tutti: abbandonare il ruolo come Christian Grey nel film 50 sfumature di Grigio. Ecco cos'altro ha detto l'attore:
"È una cosa difficile quantificare la propria carriera perché per certi versi sono in una posizione in cui voglio essere, sto lavorando con buoni registi e raccontando storie interessanti. Ma mi sento sempre come 'Sono in un film fallito a un passo dall'essere disoccupato'. Cerco di non pensarci troppo perché sto solo cercando di modellare la mia percezione di me stesso e di sentirmi fiducioso nella mia identità. Un progetto che mi ha interessato è stato 'An American Drug Lord in Acapulco'. Racconta la triste storia di Edgar Valdez, un promettente giocatore di football del liceo che ha perso la sua borsa di studio dopo aver avuto un terribile incidente d'auto. Valdez ha quindi iniziato un percorso pericoloso ed è diventato il leader di uno dei più grandi cartelli del Messico. È un'esplorazione della morte del sogno americano".
Durante le riprese di Sons of Anarchy, l'attore era costantemente messo in riga per mantenere una forma perfetta. E anche se poteva essere stressante Hunnam afferma che al giorno d'oggi, fare una dieta sana e attenersi a una routine di esercizio fisico sono due delle sue massime priorità. Ecco perché quando durante le riprese di King Arthur ha dovuto imparare il jiu-jitsu brasiliano la sua risposta è stata: "Non è nemmeno il beneficio fisico dell'allenamento; è mentale. Quando ti alleni ogni giorno in una disciplina di combattimento, ti dà solo quel beneficio".
La vita di Hunnam adesso va decisamente meglio: preferisce piccole produzioni a grandi progetti carichi di aspettative ed è più bello che mai!