# #
Ultimamente Netflix sembra non sbagliare un colpo: l'ultimo "acquisto" della piattaforma streaming è nientemeno che il regista premio Oscar Spike Lee, che dirigerà in prima persona la versione televisiva del suo film d'esordio, She's gotta have it.
# #
She's gotta have it  è stato il primo film di successo di Spike Lee, quello che lo ha portato sotto i riflettori della critica cinematografica internazionale, facendogli vincere il premio per il miglior film realizzato da un regista esordiente nell'edizione 1986 del Festival di Cannes.
La serie tv riprenderà fedelmente la vicenda narrata dal film, che al momento dell'uscita nelle sale aveva suscitato qualche polemica per il titolo volutamente "malizioso" e per il comportamento molto disinibito della protagonista, Nola.
# #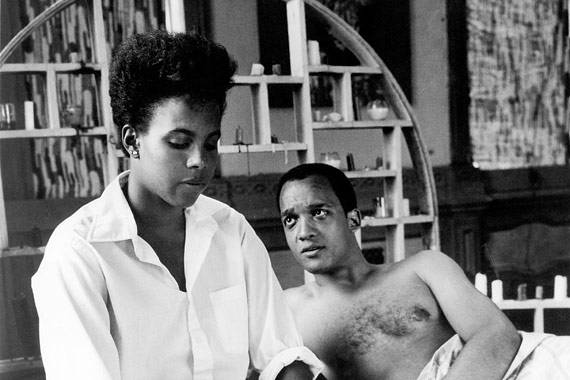 Nola Darling è una giovane artista di Brooklyn che frequenta contemporaneamente tre uomini, molto diversi tra di loro, senza riuscire a capire quale sia quello più adatto per lei: il modello ossessionato dal successo Greer Childs, l'ingenuo disoccupato Mars Blackmon (che nel film era interpretato da Spike Lee) e il serio banchiere Jamie Overstreet.
Spike Lee si è detto entusiasta del progetto, che gli permetterà di approfondire ulteriormente i personaggi descritti trent'anni fa e di rendere più contemporanea la storia, ambientandola ai giorni nostri.
Pare che Netflix non sia la prima società ad aver preso in considerazione la possibilità di produrre una serie Tv ispirata a She's gotta have it: nel 2014 il canale statunitense Showtime aveva proposto qualcosa di simile al Spike Lee, ma il progetto era stato abbandonato quasi subito.
Netflix non ha ancora diffuso una possibile data di inizio delle riprese di She's gotta have it. I casting sono già iniziati, ma attualmente non è stato ancora assegnato nessun ruolo.
La serie sarà composta da dieci episodi di mezz'ora ciascuno, tutti diretti da Spike Lee. La produzione è stata invece affidata alla moglie del regista, Tonya Lewis Lee.