La mattina del 12 febbraio sembrava essere cominciata con una bellissima notizia per tutti i fan della serie Sherlock: il countdown per la 5° stagione. A causa di un ingannevole screenshot proveniente da TvShowTime che segnava 323 giorni alla data di uscita della 5° stagione, il web è impazzito. La data fatidica sarebbe dovuta quindi essere il 2 gennaio 2018, ma a dir la verità tutto è partito da un errore di TvShowTime.
I 323 giorni si riferivano alla data di uscita della terza puntata della 4° stagione (su quello che proviamo dopo averla finita, ci siamo espressi qui), arrivata il 2 gennaio 2017; TvShowTime ha quindi azzardato una previsione fin troppo ottimistica poiché i nuovi episodi di Sherlock non arriveranno prima del 2018. L'errore è stato prontamente rimosso. Non è la prima volta che la rete alimenta false speranze nei fan di Sherlock, infatti qualche tempo fa aveva svelato un ipotetico quarto episodio della 4° stagione di Sherlock ma anche questo si era poi rivelato un errore.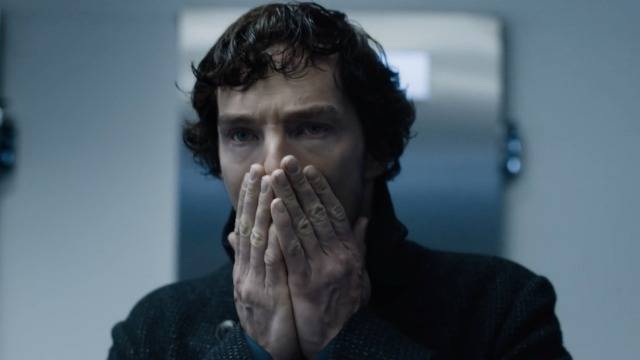 La 5° stagione di Sherlock, sebbene la Bbc sia soddisfatta degli ascolti della Serie Tv, non è ancora stata confermata da Steven Moffat, Mark Gatiss, Benedict Cumberbatch o da Martin Freeman. Gli attori principali della popolare Serie Tv sono diventati molto richiesti e bisogna far coincidere i loro numerosi appuntamenti. Benedict Cumberbatch in questo periodo sta girando The Avangers: Infinty War e The Current War, mentre Martin Freeman dovrebbe essere impegnato con le riprese di Fargo e attualmente sta lavorando sul set di Black Panther. Lo sceneggiatore di Sherlock, Steven Moffat, si è sempre detto favorevole ad un futuro della Serie Tv ma ancora non si è espresso con certezza sulla 5° stagione.
Lo showrunner ha rivelato che, se ci sarà una prossima Serie, i personaggi saranno più attinenti a quelli descritti da Sir Arthur Conan Doyle; infatti le prime quattro stagioni mostravano solo le origini del mito.