Funko è un'azienda che negli ultimi anni è diventata famosa grazie alla distribuzione e alla vendita di simpatiche action figure di personaggi provenienti da film, serie tv e videogiochi. Il suo tratto distintivo risiede nel fatto che i personaggi da loro riprodotti hanno tutti una testa enorme e ovoidale. Questa volta la loro nuova linea di produzione ha come protagonista le serie tv anni ottanta e novanta.
Ovviamente non abbiamo un gran numero di titoli disponibili, ma da questo primo annuncio già possiamo leggere qualche nome importante che ci riporta indietro nel tempo.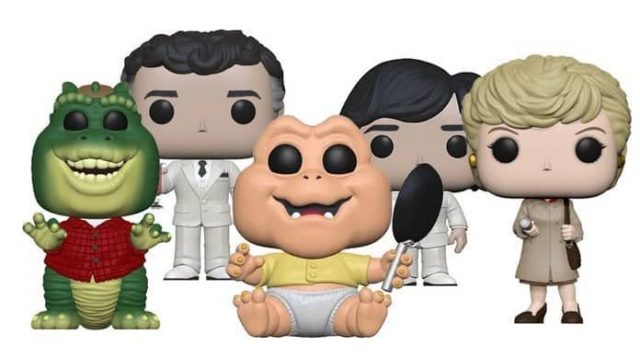 I primi Funko che sarà possibile acquistare da maggio sono attualmente i seguenti: la signora Fletcher de La Signora in Giallo, l'intera famiglia di dinosauri antropomorfi della celebre serie omonima anni Novanta, una collezione dedicata ai Gummy Bears e i due protagonisti della serie Fantasy Island, andata in onda tra gli anni '70 e '80.
Per ultimo ma non meno importante abbiamo un cult delle serie tv anni ottanta, ovvero la serie animata He-Man and the master of the universe. La serie tv era stata creata a supporto della linea di giocattoli della Mattel: Masters of universe. Il titolo ha avuto varie reinterpretazioni, fino all'ultima del 2002.
Per quanto concerne invece un altro titolo memorabile delle serie tv anni ottanta, ovvero La Signora in Giallo, una piccola curiosità: nel caso in cui vogliate recuperarla è presente sul catalogo Amazon Prime Video.
E' auspicabile pensare che con il passare del tempo usciranno nuovi incredibili Funko di altri titoli vintage ma anche contemporanei, andando a ricoprire un'area sempre più ampia del mercato. Nel frattempo aspettiamo maggio e approfittiamo per rispolverare questi bellissimi show.