Intervistata in occasione dei BAFTA, una delle onorificenze più importanti che possano essere attribuite a chi lavora nel mondo cinematografico, televisivo e seriale, Sophie Turner, che interpreta il ruolo di Sansa Stark nella pluripremiata Game of Thrones, ci ha dato, non si sa quanto volontariamente, un indizio importantissimo sul suo personaggio
Alla domanda su quali sarebbero stati i suoi futuri impegni professionali, l'attrice ha risposto così:
"Mi aspetta un anno davvero intenso ed impegnativo: abbiamo appena finito di girare la settima stagione di Game of Thrones, stiamo per iniziare a girare i prossimi capitoli sugli X-Men (dove interpreta la telepatica Fenice, ndr), ho un paio di film a cui partecipare prima dell'inizio degli X-Men e subito dopo inizieranno le riprese di Game of Thrones 8!"
La notizia è rimbalzata immediatamente sul web tra i fan che non hanno esitato a trarre la conclusione più ovvia: alla fine di Game of Thrones 7, Sansa Stark sarà viva!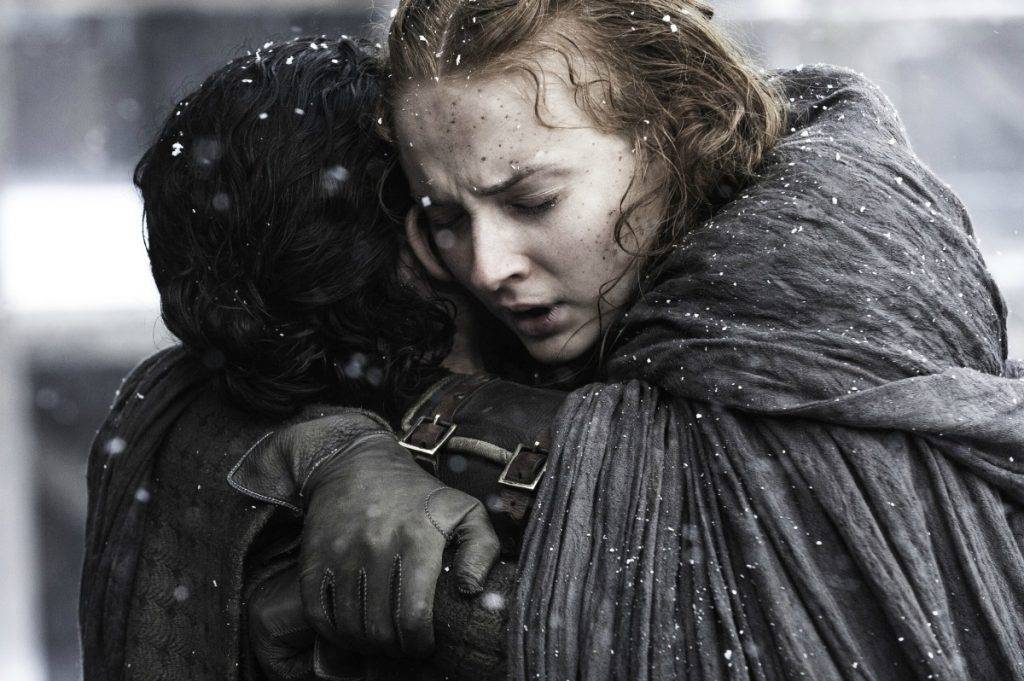 A chi toccherà invece morire nel nuovo capitolo di una delle saghe seriali più amate di tutti i tempi? La cosa bella di Game of Thrones è che da un certo punto di vista può definirsi quasi un domino in cui molti dei personaggi, tra le diverse famiglie sono collegati. Una volta conosciuto il destino di uno, le ipotesi, (sulle quali i libri, si sa, non possono più esserci d'aiuto) possono diventare molteplici e sempre più forti. Dando per assodato che non arriveremo alla fine del settimo capitolo (del quale per fortuna esiste anche la data della Premiere) senza una o più morti eccellenti per le quali ovviamente ci stracceremo il cuore, chi ci lascerà degli Stark? Aria? Benjen? E chi garantirà a Sansa la salvezza? Forse quel Jon Snow nuovo re del Nord con cui condivide la casata?
Non manca molto per saperlo. Intanto noi continueremo a tenervi informati su tutte le anticipazioni con le nostre prossime News.