# #
Dopo molto tempo di assenza dalle scene fa il suo ritorno in Killing Eve Sandra Oh.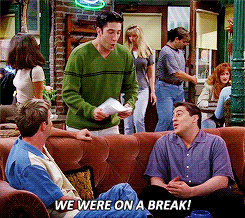 # #
Ebbene si, Killing Eve riunirà due delle cose che più ci stanno mancando in questa stagione seriale: Sandra Oh e i Drama.
Avevamo salutato la bella Sandra circa due anni fa, quando aveva lasciato il ruolo della dottoressa Yang nella nota serie Grey's anatomy per dedicarsi prima al teatro con 'La morte e la fanciulla' e poi alla leggera commedia 'Tammy'.(Qui i dettagli)
# #
Sembra proprio che l'amata Cristina Yang sia stata reclutata dalla creatrice di Fleabag (Phoebe Waller-Bridge) per un nuovo ruolo da protagonista.  La brillante Phoebe, nota per la serie Fleabag della BBC/Amazon sarà per Killing Eve produttrice esecutiva  e sceneggiatrice. Si è detta molto entusiasta della scelta di Sandra come protagonista:
"I am quivering with excitement about working with Sandra! I have been a huge fan of hers forever and am pinching myself that she is playing our Eve. She is going to be so badass in this role"
La BBC uscirà infatti con il nuovo drama 'Killing Eve' nel 2018, data ancora da determinare.
La presidentessa della BBC, Sarah Barnett, sembra molto convinta della scelta di Sandra per il ruolo nella serie tanto che ha rilasciato dichiarazioni di forte ammirazione nei suoi confronti:
"Sandra Oh has the ability to go from wrenching to funny to total mess with a genius lightness of touch. Phoebe's vision is absolutely original, and Sandra is utterly perfect casting we think for this key role,"
La serie, un thriller in 8 episodi, narrerà le vicende di Eve (Sandra Oh, per l'appunto), una giovane ed annoiata addetta al servizio di sicurezza che cercherà di realizzare il suo sogno di essere una spia dando la caccia ad uno psicopatico assassino.
Non possiamo fare altro che aspettare con molta ansia quello che sarà certamente uno dei più graditi ritorni del 2018!
Vai, Sandra, siamo con te 🙂