Questo genere di notizie sono all'ordine del giorno per noi dipendenti da Serie Televisive e la maggior parte delle volte si rivelano essere delle semplici bufale. In quest'occasione però sembra che ci sia un fondo di verità. L'emittente televisiva The CW ha ordinato la produzione del pilot per il reboot di Roswell, serie composta da sole tre stagioni, molto famosa e che fu mandata in onda a cavallo fra gli ultimi anni '90 ed i primi anni 2000. La trama, rispetto alla Serie cult, riceverà però alcune modifiche.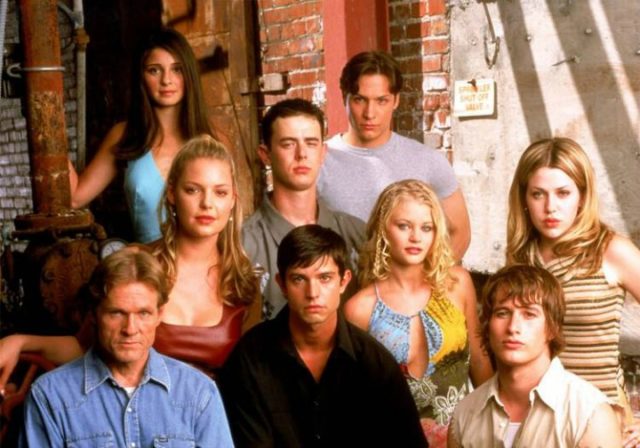 Dopo essere ritornata con riluttanza alla sua città natale di Roswell, New Mexico, la figlia di immigrati senza documenti, scopre una verità sconvolgente sulla sua cotta adolescenziale, il quale adesso è un agente di polizia: è un alieno che ha tenuto segrete le sue capacità per tutta la vita. Lei protegge il suo segreto mentre i due si riavvicinano ed iniziano ad indagare sulle sue origini; ma quando un violento attacco e la copertura del governo puntano ad una presenza aliena più grande sulla terra, la politica della paura e dell'odio minacciano di esporlo e di distruggere la loro storia d'amore.
Eccetto Kevin Kelly Brown, che fu uno dei produttori esecutivi di Roswell, il resto del team per la Serie Televisiva in questione sarà completamente nuovo; per quanto riguarda invece la sceneggiatura se ne occuperà la scrittrice e produttrice di The Originals, Carina Adly MacKenzie.
La Serie Tv originale ha lanciato la carriera di molti attori ed attrici che, negli anni successivi, ci siamo ritrovati a militare in altre produzioni di successo come: Katherine Heigl, Emilie de Ravin, Nick Wechsler e Shiri Appleby.
E voi appassionati di Roswell, cosa ne pensate?
Eravate in attesa di un suo ritorno oppure preferivate che non fosse "ritoccato"?