Da ieri sul web ha iniziato a circolare una notizia bomba che in poche ore ha fatto impazzire tutti quanti: Netflix è al lavoro, quasi ultimato tra l'altro, su una nuova Serie Tv ispirata al videogioco Resident Evil. Considerando che il 16 febbraio è uscito nelle sale cinematografiche il sesto ed ultimo capitolo della celebre saga apocalittica "Resident Evil: The Final Chapter" con protagonista Milla Jovovich nei panni di Alice, questa è di sicuro una gran bella notizia per tutti gli appassionati del genere.
A fare l'annuncio è un insider anonimo del sito americano TruthInMedia, sito noto per rilasciare spesso e volentieri notizie false, il quale avrebbe riportato che la nuova Serie originale Netflix sarebbe pronta a sbarcare sulla piattaforma già questo autunno. Le vicende andrebbero a ripercorrere le avventure del videogioco Resident Evil Zero, primo capitolo della saga Capcom. Insieme all'annuncio è stata diffusa anche la locandina con tanto di data della premiere.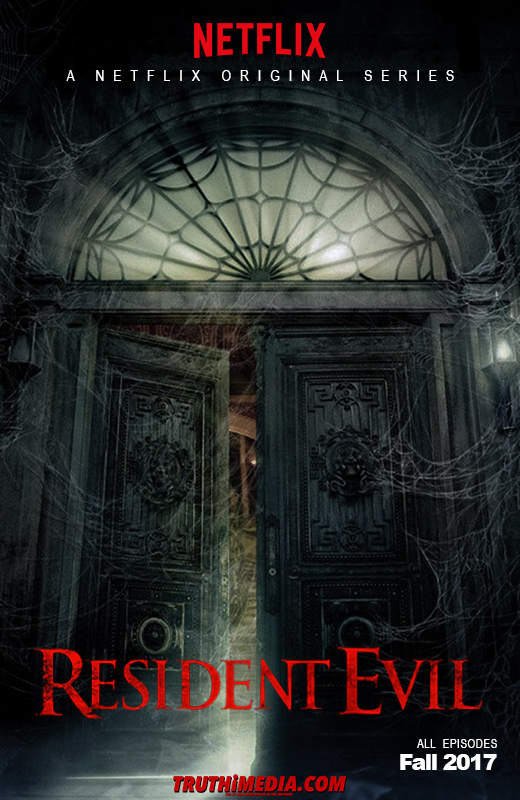 Ma! C'è un ma, purtroppo.
La notizia risulta essere una bufala bella e buona!
Vi spieghiamo perché!
In primo luogo, la locandina è una fanart, modificata ad opera d'arte (ma con gli stessi elementi, la porta e la finestra sono identici) che riprende quella del film di Rob Minkoff con Eddie Murphy, The Hunted Mansion (La casa dei fantasmi) uscito nelle sale nel 2003. In secondo luogo, in casa Netflix tutto tace, nessuna smentita né conferma.
Il tam tam della notizia ha generato una grande attesa ed entusiasmo in tutti i fan della saga che per pochi minuti hanno sperato che Netflix fosse veramente al lavoro sul rendere Resident Evil una Serie. Visto che ormai anche la saga cinematografica è giunta al termine, molto probabilmente non sarebbe una cattiva idea se qualcuno mettesse le mani sul videogioco per trarne una produzione seriale.
Noi continuiamo a sperare..