# #
Nuovo anno. Nuovo look. Nuova me. Il 2017 è pronto a portarsi nella tomba Pretty Little Liars (che ci aspetta con la stagione 7B), ma per una di loro non è ancora giunto il momento di dire addio ai segreti.
# #
L'attrice Shay Mitchell, che interpreta la liar Emily Fields nel telefilm di Marlene King, sarà la protagonista di un nuovo show. Ma non sarà una serie tv: Shay sarà la star del suo reality show. Con Shades of Shay, così si chiamerà questo suo progetto (i riferimenti a Cinquanta sfumature di grigio/nero/rosso di E. L. James sono puramente casuali), scopriremo tutti i segreti dell'attrice.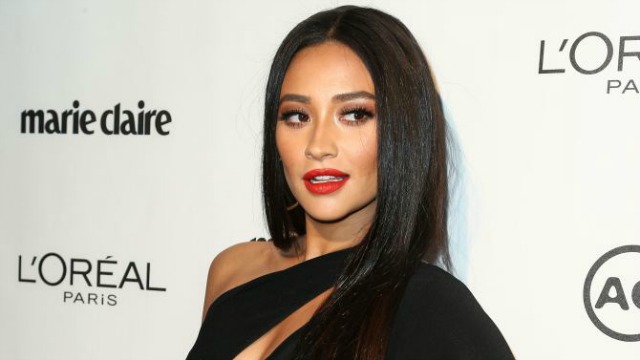 Lo show sarà una sorta di diario quotidiano composto da otto episodi e seguirà l'attrice al lavoro, a casa e nelle uscite con gli amici. Shay ci svelerà anche qualche retroscena di Pretty Little Liars e racconterà la sua avventura durata sette anni sul set insieme alle altre liars. Scopriremo la vita dell'attrice dopo la fine del suo lungo viaggio nel ruolo di Emily e la vedremo vestire i panni della protagonista nel film horror Cadaver.
La Mitchell ha voluto, con questo progetto, cambiare aria e ha sancito questa sua grande svolta nella vita con un nuovo look ed un nuovo taglio di capelli. Ma Shay sarà sempre legata a Rosewood ed a Emily, ed infatti in una recente intervista per ET ha rivelato cosa accadrà al suo personaggio e come si concluderà la sua love story:
# #
"Emily ha un paio di signorine fra le quali scegliere.. Questa è la stagione più romantica che ci sia stata finora, e tutto ciò che posso dire è che Emily finirà insieme a qualcuna alla quale tiene profondamente".
Chissà! Vi terremo aggiornati sulla messa in onda di Shades of Shay (ancora da definire) e vi ricordiamo che Pretty Little Liars tornerà con la sua ultima stagione il 18 Aprile.