Questo è davvero un tristissimo annuncio per la Tv e per tutti i suoi fan, Powers Boothe, infatti, celebre attore di Deadwood e Agents of S.H.I.E.L.D. è venuto a mancare all'età di 68 anni.
A diffondere la notizia la scorsa settimana è stato l'amico e collega Beau Bridges sul social network Twitter.
Powers Boothe, meglio conosciuto come Cy Tolliver grazie all'acclamata serie tv di HBO, Deadwood, è scomparso nel sonno per cause naturali domenica 14 maggio a Los Angeles, come ha confermato il suo pubblicista. La notizia è stata riportata in primis e subito, in modo da informare tutti i fan, dall'amico e collega Beau Bridges su Twitter, dove ha scritto:
"È con grande dispiacere che piango la scomparsa del mio amico Powers Boothe. Un caro amico, un grande attore, un padre e marito devoto".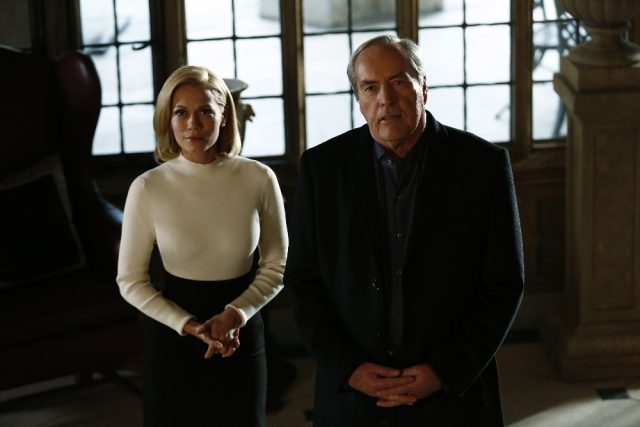 Boothe, sposato dal 1969 con Pam Cole e con due figli, fece il suo vero e proprio debutto nel film tv del 1980 La tragedia della Guyana, grazie a questa performance vinse l'Emmy come miglior attore protagonista in una miniserie.
Dal 1983 al 1986, come tutti ricorderanno, rivestì il ruolo di protagonista in Philip Marlowe, Private Eye della HBO per poi tornarci otto anni dopo in Deadwood, per tre stagioni.
Da quel momento non ha più abbandonato il piccolo schermo, basti pensare alla sua carriera, a partire dalla sesta stagione di 24 della FOX dove interpretava il ruolo del vice presidente Noah Daniels, o alla miniserie di History Hatfields & McCoys nei panni del giudice Valentine 'Wall' Hatfield. Fino ad arrivare ai ruoli più recenti che lo hanno reso noto al pubblico più giovane sulla rete ABC: il padre di Connie Britton nel drama country Nashville e il perfido Gideon Malick dell'HYDRA in Marvel's Agents of S.H.I.E.L.D. e, sul grande schermo, in The Avengers (2012).
Si tratta di gravissima perdita per tutto l'universo televisivo e cinematografico.