L'attore di Game of Thrones, Aidan Gillen, parteciperà alla quarta stagione di Peaky Blinders. Le riprese delle attesissime nuove puntate sono iniziate nel mese di marzo a Liverpool.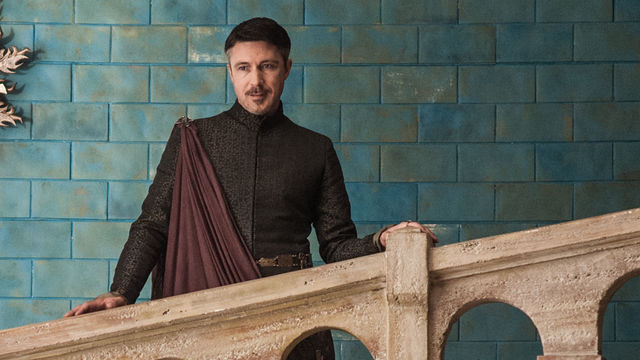 Dopo la notizia che il premio Oscar Adrien Brody si unirà al cast di Peaky Blinders (ne abbiamo parlato qui), adesso arriva un altro nome: Aidan Gillen. L'attore irlandese, famoso per aver interpretato Petyr 'Ditocorto' Baelish in Game of Thrones, apparirà nella quarta stagione della Serie Tv inglese.
Oltre a Gillen, si unirà al cast Charlie Murphy, fratello maggiore di Eddie. Non si sa ancora quale ruolo avranno nella Serie Tv della BBC. Le riprese della nuova stagione sono iniziate nel mese di marzo a Liverpool.
Aidan Gillen è sicuramente diventato famoso al grande pubblico con l'interpretazione di Petyr 'Ditocorto' Baelish, ma l'attore irlandese vanta numerose apparizioni in Serie Tv come The Wire, Queer as Folk e Law & Order.
Steven Knight, autore di Peaky Blinders, ha dichiarato:
Abbiamo riunito un "dream team" per la quarta stagione di Peaky Blinders. Gli attori sono venuti da noi per il grande amore per la Serie Tv. Adrien Brody, Aidan Gillen e Charlie Murphy ci arricchiscono di talento con cui lavorare. E con il ritorno di Tom Hardy e Charlotte Riley non avremmo potuto sperare di meglio
Anche del personaggio di Charlotte Riley, moglie di Tom Hardy,  non si conosce l'evoluzione che avrà nella quarta stagione.
Le nuove puntate di Peaky Blinders ripartiranno dal mistero di una lettera che Tommy riceve il giorno della Vigilia di Natale. Questa missiva porterà delle cattive notizie e farà sentire minacciata la gang di Birmingham. Il capo della famiglia Shelby farà ritorno nella sua casa in campagna e per le strade della città inizierà una battaglia per la sopravvivenza.
Knight ha annunciato che la quarta stagione è la migliore che abbiano realizzato e tutti gli interpreti hanno particolarmente amato gli script.