Ormai la quarta stagione di Agents of S.H.I.E.L.D ha fatto il suo debutto su Fox, lo scorso 12 ottobre, ma non conosciamo ancora nel dettaglio le novità di questo atteso e acclamato ritorno.
Ovviamente produttori e interpreti hanno speso molte parole a riguardo durante il Comic Con, tenutosi a New York recentemente.
I protagonisti hanno parlato a lungo di alcuni cambiamenti che potrebbero sconvolgere la trama dello show.
In particolare Clark Gregg, protagonista e mentore della squadra, ha svelato qualche curiosità su questa quarta stagione di agents of S.H.I.E.L.D e su cosa aspettarsi nelle prossime puntate.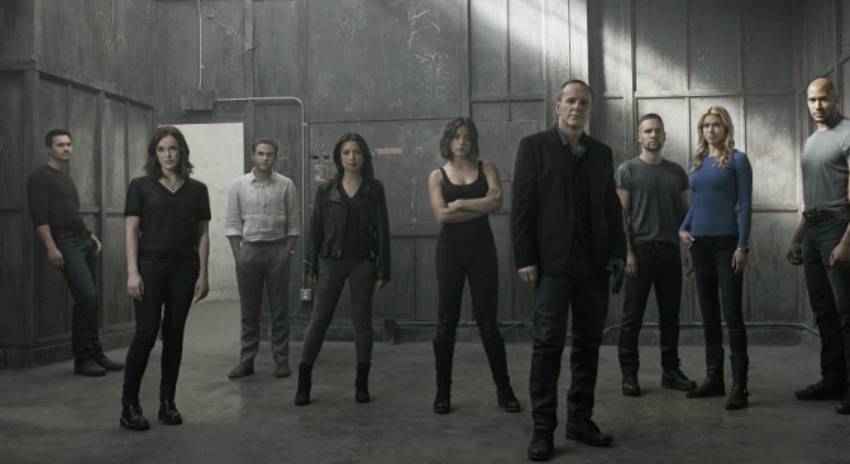 Si è persino lasciato scappare di non essere stato molto contento, all'inizio, dell'arrivo nello show di Ghost Rider, la vera e propria rivelazione dell'anno.
Come ha voluto specificare, infatti, l'entrata in scena di un personaggio dotato di poteri soprannaturali in un programma interamente basato sulla scienza avrebbe potuto creare qualche problema e, magari, generare confusione tra i fan.
Ma la Marvel, come tutti sappiamo, amanti del piccolo o del grande schermo, non si lascia certo intimidire dai dubbi di Gregg e così il nostro agente preferito si è dovuto adattare.
Anche Chloe Bennett ha voluto spendere qualche parola sul suo personaggio e la delicata decisione di allontanarsi dal gruppo, ma anche del suo prossimo ritorno tra le fila della squadra.
Infine la maggiore novità è rappresentata da Gabriel Luna (True Detective) che farà rivivere Robbie Reyes aka ghost rider, giovane meccanico messicano-statunitense posseduto dallo spirito dello zio serial killer Eli Morrow. L'attore ha dichiarato che la parte più complicata siano le lunghe sessioni di make-up alle quali si deve sottoporre per dare vita al personaggio.
Una seccatura, certo, ma che dovrà sopportare a lungo e da cui certo verrà ripagato, infatti non ci sono dubbi sul fatto che questa New entry farà scatenare i fan.
Insomma, questa nuova stagione di Agents of S.H.I.E.L.D è da poco iniziata e noi non vediamo l'ora di vedere se le nostre altissime aspettative non verranno deluse.