A quanto pare il cast di The Flash sta per riempirsi di magia.
Proprio pochi giorni fa la CW ha annunciato di aver inserito nel cast della terza stagione di The Flash niente meno che Tom Felton.
Tutti lo ricorderete per il ruolo di Draco Malfoy, il perfido maghetto dai capelli biondi presente in tutti gli otto film della storica saga di J.K Rowling, Harry Potter.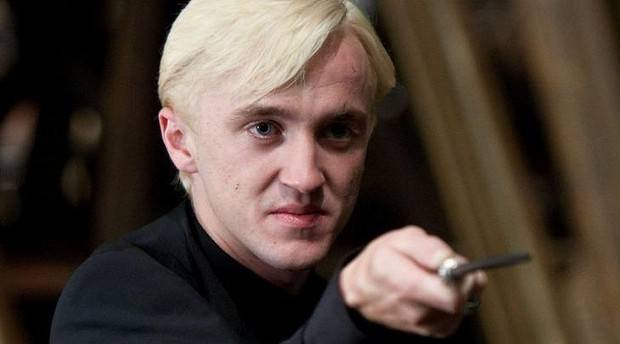 A quanto pare nella serie avrà un ruolo regular, l'attore infatti interpreterà Julian Dorne un agente della CSI del Dipartimento di Polizia di Central City. Julian sin dall'inizio sembrerà essere molto sospettoso nei confronti di Barry Allen: l'agente infatti è convinto che dietro l'aria da bravo ragazzo ci sia molto di più della buona reputazione.
Visto l'enorme consenso ricevuto dai fan dopo la notizia del suo ingresso nel cast, Tom Felton ha postato su instagram una foto ringraziando tutti per il sostegno in una divertente didascalia contenente un richiamo alla serie tv:
"Grazie a tutti per le belle parole, ci vediamo in un lampo."
Probabilmente Felton ci sarà sin dagli inizi della terza stagione di The Flash che avrà inizio, in America, martedì 4 ottobre sulla CW. Lo stesso protagonista Grant Gastin aveva annunciato su Twitter qualche giorno fa che la prima puntata si chiamerà Flashpoint. Nel mondo dei fumetti si riferisce ad un momento della storia in cui Flash si trova in una dimensione spazio temporale in cui la madre non è ancora morta e la maggior parte dei supereroi conosciuti dal mondo sono dei villain, che arrivano addirittura a farsi guerra tra loro. Come abbiamo visto nel finale di stagione, Flash decide di tornare indietro nel tempo per tentare di salvare sua madre, e sarà proprio questa decisione a scatenare il cambiamento del ruolo dei supereroi.
Magari questo "mondo alternativo" porterà i produttori alla realizzazione di alcuni crossover con Supergirl, Arrow o Legends of Tomorrow, intanto siamo curiosi di vedere come se la caverà l'attore in un ruolo diverso dal solito.