Cosa c'è di meglio di una bella serata di relax passata sul divano a guardare la nostra Serie Tv preferita su Netflix? Beh, visti i numeri spaziali del servizio streaming più famoso al mondo, pare che moltissime persone amino l'abbinamento "Netflix and Chill".
Ma vi siete mai chiesti quale sia lo show più visto su Netflix?
Il sito Highspeedinternet.com l'ha fatto, e il risultato potrebbe sorprendervi. Infatti, secondo uno studio portato avanti da questo sito internet, la serie che occupa il primo posto nella classifiche sarebbe… Sherlock!
Ebbene sì, lo show firmato BBC con il bel Cumberbatch non ha rivali… Ma del resto, come potrebbe?
Sherlock, Serie Tv liberamente tratta dalle opere di Sir Arthur Conan Doyle, è stata creata da Steven Moffat e Mark Gatiss e, con quattro stagioni, va in onda su BBC One a partire dal 2010.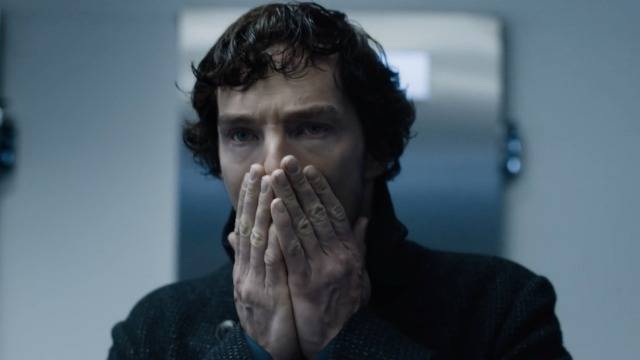 Questa straordinaria Serie Tv ha portato i due attori principali, Benedict Cumberbatch – nei panni dell'eccentrico e geniale Detective di Baker Street – e Martin Freeman – interprete del fidato Dottor Watson – fino alle porte di Hollywood.
Basti pensare al blockbuster Doctor Strange che, uscito alla fine dello scorso anno, ha garantito a Benedict Cumberbatch un posto nell'universo Marvel.
E per quanto riguarda il resto della classifica?
Subito dopo Sherlock troviamo, in ordine, Friends, Narcos, House Of Cards e, in quinta posizione, New Girl.
Ovviamente, si tratta di grandissimi successi internazionali, che meritano un posto nella top five, anche se qualche fan potrebbe rimanere sorpreso, se non offeso, di non trovare Serie Tv come How I Met Your Mother!
Di certo Netflix sarà felice di notare che due sue Serie Tv originali, Narcos e House of Cards, si trovino tra i primi cinque show più visti il pianeta.
Va detto che  con oltre 70.5 milioni di persone iscritte in tutto il mondo, Netflix offre tantissimi contenuti di prima qualità e anche Serie Tv e film che hanno avuto grandissimo successo nei scorsi anni. Basti pensare al già citato Friends!