Una nuova settimana, questo significa altri nuovi contenuti Netflix. Stiamo volgendo alla fine di aprile ma i contenuti originali Netflix sono infiniti. Vediamoli insieme.
Martedì 14 Aprile
Manchester by the Sea
Mercoledì 15 Aprile
Batman v Superman: Dawn of Justice
Outer Banks – prima stagione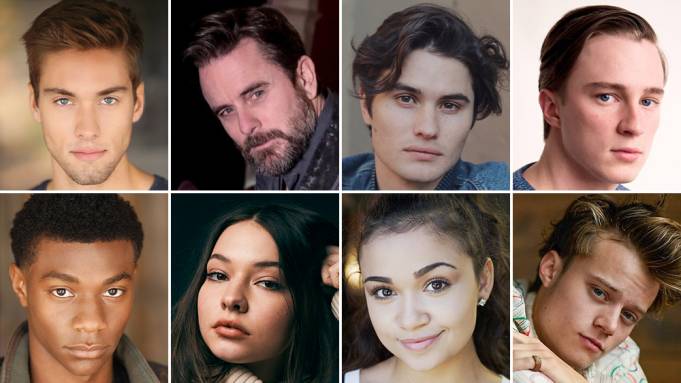 Outer Banks è ambientato sugli Outer Banks del North Carolina. Un gruppo di adolescenti chiamati "Pogues" si imbarca in una missione per trovare il padre scomparso del loro capobanda. Nel farlo si imbattono in una mappa del tesoro che riporta alla luce un segreto a lungo sepolto. Chase Stokes interpreterà John B, il carismatico leader della squadra. Suo padre è scomparso mentre cercava di recuperare una nave affondata. Il ragazzo non si fermerà davanti a nulla per scoprire i segreti della sua scomparsa. John B convince i suoi amici a unirsi a lui conducendoli in un'indimenticabile avventura estiva.
Con: Charles Esten, Chase Stokes, Madelyn Cline, Madison Baile, Jonathan Daviss, Rudy Pankow, Austin North e Drew Starkey.
Giovedì 16 Aprile
Fauda – terza stagione
C'è stato uno spostamento di location per la terza stagione di Fauda, le prime due stagioni sono state girate principalmente in Cisgiordania, mentre l'azione si sposterà nella Striscia di Gaza questa stagione. Fauda significa "caos" in ebraico, e la serie si basa sulle esperienze personali dei suoi produttori, Lior Raz e Avi Issacharoff, e sul loro tempo trascorso nelle forze di difesa israeliane. La terza stagione di Fauda si concentra su Lior Raz (Doron Kavillio). Nella terza stagione, Doron è sotto copertura in Cisgiordania, fingendosi un istruttore di pugilato arabo israeliano in un club sportivo.
Febbre da cavallo
Venerdì 17 Aprile
#blackAF – prima stagione
I protagonisti sono Kenya Barris (black-ish) nei panni di se stesso, e Rashida Jones che interpreta Joya, la moglie di Kenya. Si tratta di una comedy da otto episodi di 20/30 minuti. Potrebbe sembrare al primo impatto una Tutto in famiglia modern, staremo a vedere.
Sergio – film originale