Netflix ha intenzione di portare in scena una serie nuova e lo farà con il miglior regista che c'è adesso in circolazione: Ryan Murphy. La serie, intitolata Ratched, avrà come protagonista Sarah Paulson che in un certo senso si è consacrata "musa" dell'universo Muprhy. Il progetto di Netflix è quello di riuscire la serie sul portare sul piccolo schermo già a settembre 2020. Ratched fa parte di un accordo tra la piattaforma di streaming e il regista così come Hollywood. Murphy è entrato a far parte dei Netflix nel 2017, dopo una guerra tra piattaforme tra cui Hulu e la Apple.
La serie si concentra principalmente sul personaggio dell'infermiera Ratched. È un personaggio del classico romanzo del 1962 intitolato Qualcuno volò sul nido del cuculo e del film che seguì tredici anni dopo, nel 1975. Detto questo, il personaggio è apparso anche in Once Upon a Time (la serie della ABC). Si tratta di una storia originale che ci porterà indietro nel tempo, molto prima delle vicende che abbiamo già visto e letto.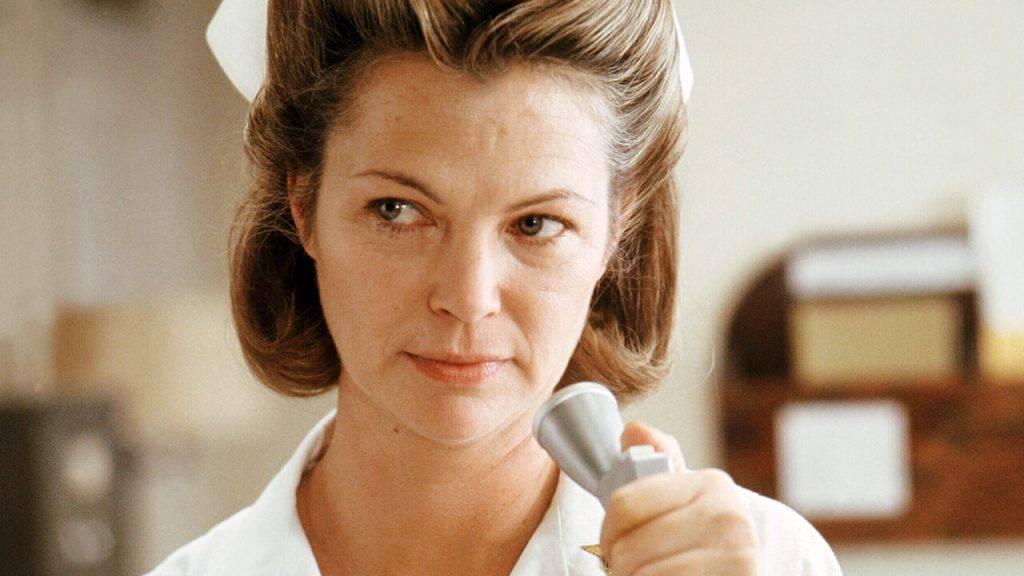 Anche la Fox è dietro la produzione della serie Netflix, così come era accaduro per The Politician. Lo studio si è occupato per diversi altri fornitori di streaming: sta producendo Hitman per Hulu, Nevelot per Apple TV+, Tales from the Loop per Amazon Prime e titoli per Quibi, Showtime e USA Network. Tra gli scrittori, oltre Ryan muprhy e Ian Brennan c'è anche Romansky. Tra i registi della serie, invece, Nelson Cragg, Jennifer Lynch e Ryan Murphy.
Come abbiamo detto prima Sarah Paulson sarà l'infermiera Mildred Ratched. Tra gli altri membri del cast ci sono Jon Jon Briones, Finn Wittrock, Charlie Carver, Judy Davis e Harriet Harris. Ci sono anche le prime foto dal backstage, eccole:
Le riprese sono iniziate già a febbraio 2019 e sono state portate a compimento prima dell'emergenza Covid-19. Infatti, la serie verrà rilasciata a settembre su Netflix, non vediamo l'ora!