Quante volte abbiamo desiderato di vedere le nostre amate serie televisive ma l'assenza di una connessione Internet o wi-fi ce lo ha impedito? In numerose occasioni – in treno, in aereo, o semplicemente se non si vuole consumare dati – il download delle serie ci consentirebbe di saziare il nostro appetito di appassionati. Abbiamo sperato in Netflix. Che non ci ha deluso.
Ora, con Netflix si può.
Il colosso Netflix ha infatti deciso di aprire al download e alla visione offline dei suoi contenuti. Qualsiasi sia l'abbonamento, non ci sono costi aggiuntivi.
Il servizio è disponibile in tutti i paesi in cui è presente la piattaforma ed è usufruibile da smartphone e tablet con sistema iOS 8.0 e Android 4.4.2 (e loro versioni successive).
Il CEO di Netflix, Reed Hastings, aveva già rivelato a Ottobre che stavano lavorando per rendere possibile il download dei contenuti.
Eddy Wu, direttore del Settore Innovazione, ha aggiunto:
"Mentre molti abbonati amano guardare Netflix comodamente a casa propria, altri hanno espresso il desiderio di poter continuare la maratona di serie come Stranger Things anche in posti dove Internet è costoso o limitato".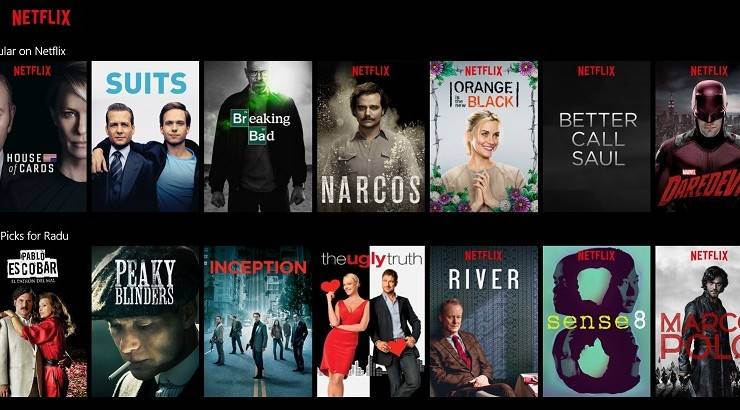 La nuova funzionalità si applica ai prodotti originali della piattaforma, quali Orange is the New Black, Narcos, Black Mirror e The Crown. Ma comprende anche molti film, documentari e altri titoli di serie televisive.
Per i contenuti non di sua proprietà, molto dipende dagli accordi che Netflix prende con le diverse case di produzione. Il progetto è quello di estendere sempre più il catalogo di contenuti scaricabili. Al momento, per alcuni titoli ci sono limitazioni temporali (alcuni possono essere tenuti per una settimana, altri per 48 ore).
Per usufruire del servizio è necessario aggiornare l'app di Netflix alla versione più recente.
Per scaricare (è consigliato sotto rete wi-fi), si deve cliccare sul pulsante download nei dettagli della pagina del film o serie scelta.
Oppure, si può selezionare l'opzione "disponibile per il download" nella schermata del proprio profilo.
Che aspettate? Che il binge-watching sia con voi!