Vi manca The Haunting of Hill House? Dopo questo articolo vi mancherà ancora di più. Netflix ha in cantiere una nuova serie tv a tema horror: nello specifico nelle "case stregate". La serie sarà diretta da Joe Berlinger, il regista del popolare docuserie Conversazioni con un Killer: The Ted Bundy Tapes e il film Ted Bundy – Fascino criminale. La serie ancora senza titolo è descritta come uno studio meticoloso di alcune delle più famose località americane infestate. Gabe Spitzer, regista di documentari originali a Netflix ha detto:
Justin, Sara e il team di Imagine hanno rapidamente costruito una divisione di prim'ordine lavorando con molti dei migliori documentaristi del settore. Siamo entusiasti della ricca e avvincente serie che arriverà su Netflix e non vediamo l'ora di condividerle con tutto il mondo.
L'unità documentaristica di Imagine Entertainment è stata fondata nel settembre 2018. È guidata da Justin Wilkes, ex dirigente di RadicalMedia, e Sara Bernstein, vicepresidente senior di HBO Documentary Films. Bernstein finora ha quasi 20 progetti di documentari e serie TV in corso di realizzazione, con partner di distribuzione come Netflix, Showtime e Apple TV Plus.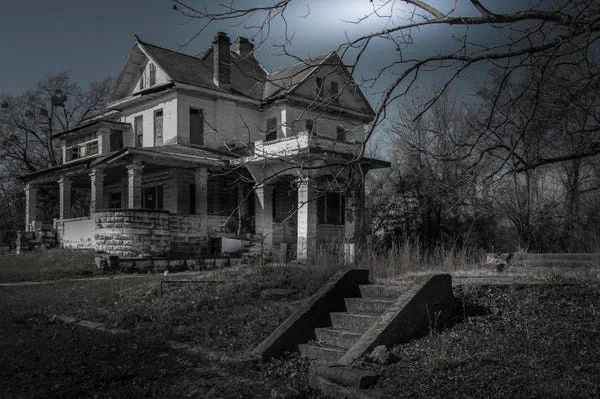 Uno dei luoghi che si pensa di essere presenti nella serie sarà "The Amityville House of Horror" – la casa su cui si basano il libro e il film "The Amityville Horror". La casa si trova nella città di Amityville a New York.
La storia è basata sulle esperienze paranormali della famiglia Lutz, che ha acquistato la casa nel 1975. L'anno prima, in quello stesso luogo un uomo aveva ucciso sei membri della sua famiglia. 112 Ocean Avenue è l'indirizzo della casa, e nel giro di 28 giorni la famiglia Lutz ha lasciato la casa dicendo di essere stata terrorizzata da esseri paranormali che vi abitano.
Non vediamo l'ora!