Messiah è il prossimo progetto targato Netflix (se volete scoprire le novità che vi attendono ad aprile, cliccate qui) – che forse alcuni potrebbero ritenere azzardato – riguardante la seconda venuta di Gesù ai giorni nostri.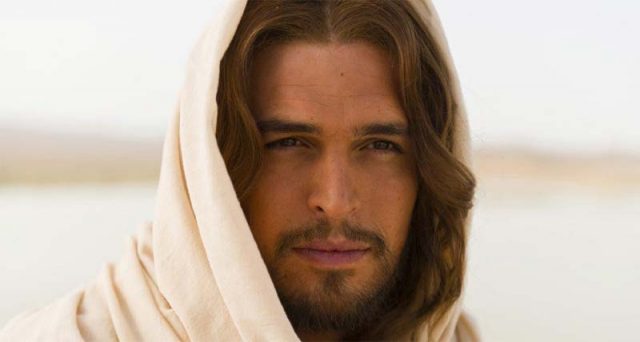 Essendo ancora in fase di lavorazione, non si sa molto riguardo a Messiah; quello che è certo è che  racconterà di un uomo, apparso all'improvviso nel Medio Oriente, capace di compiere miracoli e di come il mondo di oggi reagirà a tale evento.
I produttori di questa Serie Tv saranno Mark Burnett e Roma Downey, marito e moglie già produttori di molti programmi a sfondo storico e biblico, come per esempio: The Bible, Son of God, Dovekeepers e A.D.:The Bible Continues.
Il creatore di Messiah è Micheal Petroni, sceneggiatore del terzo capitolo de Le Cronache di Narnia e Storia di una ladra di libri. L'uomo sarà anche produttore esecutivo insieme a Andrew Deane (Fear Itself).
Non esiste ancora una sceneggiatura, ma secondo The Holliwood Reporter:
Netflix non opera in modo tradizionale, cioè prima viene scritta la sceneggiatura e, in seguito, si ordina la Serie, ma ordina direttamente un'intera stagione del programma nel momento in cui c'è un'idea solida. E questo è il caso, nonostante Messiah sia nelle fasi iniziali, Netflix sta considerando l'ipotesi di ordinare subito una stagione.
Messiah, il progetto per il quale si è deciso di investire sette milioni e mezzo di dollari, è ancora alle fasi iniziali e verrà girata a Los Angeles, differentemente dalle altre Serie prodotte dalla coppia Burnett/Downey, le quali sono state girate in Marocco.
Probabilmente in futuro, con l'avanzamento del progetto, si sentirà parlare ancora molte volte di Messiah, ma bisognerà aspettare ancora parecchio prima di vederlo sui nostri schermi. Chissà come sarà!
Leggi anche – Il boss messicano El Chapo sta per sbarcare su Netflix: tutti i dettagli e il trailer!