Questo 2019 vedrà il ritorno di tante serie televisive amate da noi series addicted: serie televisive che hanno avuto un'assenza di circa un anno dai nostri teleschermi. Ma questi primi giorni del nuovo anno hanno visto il ritorno di uno show tanto amato, seppur di nicchia. Parliamo di Luther, serie britannica che in questi giorni sta andando in onda con la sua quinta stagione. Un protagonista (interpretato da un magistrale Idris Elba) che affascina i telespettatori, con una psiche tutta da scoprire, episodio dopo episodio e con dei cattivi che aiutano questo aspetto.
Il suo ritorno era tanto atteso: l'ultima puntata era andata in onda ben quattro anni fa (2015), lasciando gli appassionati della serie televisiva sbalorditi e con molte domande. Ma una delle domande che alcuni fan si sono posti è: da dove prende ispirazione il creatore Neil Cross?
La caratterizzazione dei cattivi passa in secondo piano. C'è una citazione che ho preso in prestito da The Stone Roses e ho messo in bocca a Luther nella prima stagione: "Non mi interessa da dove vengono, mi interessa dove sono". E la genesi dei cattivi si trova nella mia stessa ansia. Le persone spesso sono sorprese che sono psicologicamente normale e ben adattato, ma è perché non scrivo mai ciò che voglio fare agli altri. Scrivo sempre di quello che ho paura che gli altri mi faranno.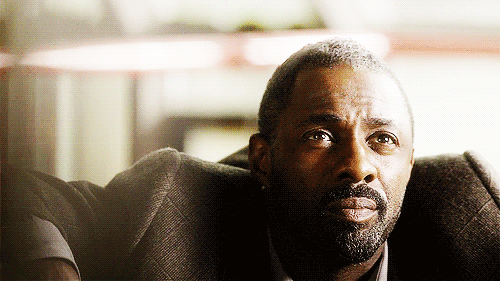 Quando si è chiesto a Cross se avesse un riferimento per il personaggio di Luther, il produttore ha confermato:
Posso rintracciare il DNA di Luther a Colombo, che è uno dei miei programmi televisivi preferiti di tutti i tempi. Abbiamo "rubato" un sacco da lui. Più che altro il formato: vediamo il crimine commesso all'inizio dell'episodio e in realtà la storia parla di come il nostro protagonista riuscirà a catturarli, non chi sono o quali sono le loro motivazioni. Il cappotto è un cenno a Colombo. E anche la macchina.
Altre serie che ispirano Cross per i suoi lavori sono The Shields, di cui lui è un grande fan e, a sorpresa, anche Game of Thrones. Di quest'ultima Cross è rimasto affascinato soprattutto dall'episodio Battle of the Bastards.
Non cambieremo mai il format – Luther rimarrà sempre Luther.