# #
La prima stagione di Luke Cage, Serie Tv nata dalla collaborazione tra Marvel e il gigante dello streaming Netflix, è recentemente andata in onda ottenendo un vastissimo successo di pubblico. I fan, entusiasti, non hanno perso tempo e hanno chiesto se e quando verrà rilasciata una seconda stagione. La risposta è arrivata in breve tempo e proprio dall'attore protagonista, Mike Colter, che ha voluto confermare l'inizio, a breve, delle riprese per una successiva stagione.
# #
La star Michael Colter, quindi, ha confermato che la seconda stagione di Luke Cage inizierà le proprie riprese nel mese di giugno del 2017.
Un tweet arrivato anche da Simone Massick, che nella Serie interpreta Misty Knight, all'inizio di questo mese ha alimentato la speculazione secondo cui Luke Cage sarebbe presto tornato in produzione.
E, come abbiamo già accennato, la conferma ufficiale è giunta da Colter durante il Chicago Comics and Entertainment Expo e ha rivelato che le riprese avranno inizio nel mese di giugno 2017 e che dovrebbero concludersi entro marzo del 2018. Ciò ci fa pensare (e sperare) che stagione 2 di Luke Cage potrebbe arrivare sugli schermi entro la prima metà del 2018.
# #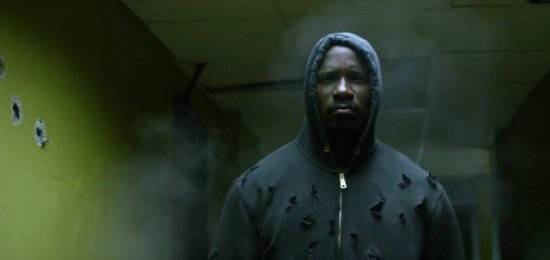 Ma di cosa parla esattamente Luke Cage? La Serie Tv ha debuttato nel settembre 2016, raccontando la storia appunto di Luke Cage, supereroe indistruttibile, che aveva già un ruolo di primo piano nella Serie Netflix dedicata a Jessica Jones. Dalla fine della prima stagione di Luke Cage, Marvel e Netflix si sono concentrati sugli altri progetti in cantiere, in primo luogo Iron Fist, che ha esordito nel mese di marzo, e successivamente The Defenders, che è previsto per il prossimo 18 agosto e The Punisher, che uscirà entro la fine dell'anno.
Insomma, Marvel e Netflix non sbagliano un colpo e noi non possiamo che goderci queste Serie Tv di altissimo livello!
Per ulteriori news e anticipazioni, stay tuned!