# #
Amazon Prime Video ha sfornato un'altra chicca. Stiamo parlando di Lore, la Serie Tv antologica nata dal podcast omonimo. In Lore, vengono presentati dei racconti spaventosi e inquietanti basati su fatti e persone realmente esistiti. Tra le storie principali abbiamo quella di un ragazzo e di una bambola che sembra avere vita propria; una famiglia la cui casa sarebbe infestata da spiriti; un villaggio tedesco che dà la caccia ad una creatura omicida.
# #
La nuova Serie Tv di Amazon Prime vede nel cast volti nuovi al piccolo schermo ed altri più conosciuti come: Robert Patrick, Kristen Bauer van Straten (True Blood), Adam Goldberg (Fargo) Olanda Roden (Teen Wolf), Colm Feore (House of Cards) e Campbell Scott. La peculiarità di Lore è il fatto che unisce filmati, documentari, narrazioni e scene cinematografiche in modo tale da portare in vita terrificanti storie che sono successe realmente. Il podcast di Aaron Mahnke è stato riconosciuto come il migliore al mondo da a iTunes, Entertainment Weekly, The Atlantic e dall'Academy of Podcasters.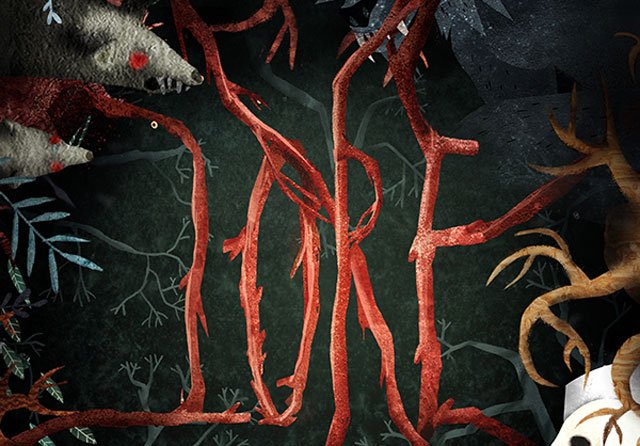 # #
Lore è già disponibile da venerdì 13 ottobre (trovata pubblicitaria geniale) su Amazon Prime Video. In pratica, ogni puntata viene narrata da Mahnke come voce fuori campo. Vengono trattate le paure e le insicurezze delle persone, come il soprannaturale abbia effetto sulle vite delle famiglie. Nella Serie Tv questi temi vengono descritti in maniera più dettagliata rispetto al podcast. I tre episodi già mandati in onda da Amazon Prime si concentrano principalmente sugli uomini e la loro ricerca di controllo. E' questo quello che rende Lore affascinante ma allo stesso tempo inquietante: la mancata umanità.
Soprattutto perché alla base di questa dipendenza dell'uomo va di mezzo quello che è la figura della donna che paga il prezzo di questa fragilità sia emotivamente che fisicamente. Aldilà del soprannaturale, dei vampiri e delle case infestate Lore merita di essere vista per il suo focalizzarsi sull'umanità (o per lo meno quello che ne rimane) delle persone.
Se siete amanti dell'horror, vale la pena guardarla.