Cattive notizie per tutti i fan della Serie Televisiva Legends of Tomorrow: sembrerebbe infatti che una delle leggende che compongono il gruppo lascerà durante la stagione il programma.
Stiamo parlando di Victor Garber, il quale interpreta il professore Martin Stein che insieme a Jefferson "Jax" Jackson (interpretato da Franz Drameh) completa il personaggio di Firestorm. Non ci sono ancora state dichiarazioni ufficiali da parte della Warner Bros. TV (che produce la Serie Televisiva) riguardo a questa fuoriuscita di notizie.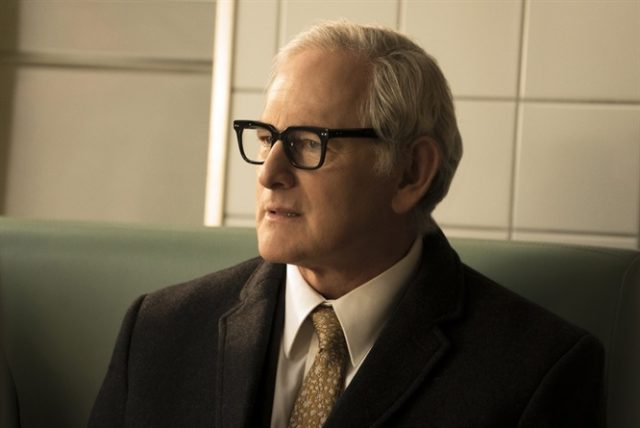 Il personaggio di Garber è stato introdotto inizialmente nella Serie Tv The Flash, prendendo parte successivamente in Legends of Tomorrow dove ancora attualmente ha il ruolo di series regular. Purtroppo già con la conclusione della seconda stagione, erano state sollevate delle domande riguardo ad una probabile uscita dell'attore; domande che hanno trovato una risposta qualche tempo dopo con l'annuncio ufficiale della sua presenza accanto a Bernadette Peters per il revival di Hello, Dolly! nel quale avrà il ruolo di Horace Vandergelder. Il primo spettacolo è fissato per gennaio 2018 a Broadaway.
Un impegno lavorativo che per forza di cose porterà l'attore a dover dunque dire addio a Legends of Tomorrow, essendo l'organizzazione di entrambi i progetti lavorativi completamente agli opposti: il primo viene registrato a Vancouver, Canada, il secondo nella cosidetta grande mela, New York City.
Non si hanno ancora notizie certe di chi sostituirà Garber nel ruolo di Firestorm o se l'attore ritornerà per qualche eventuale scena futura all'interno della Serie Tv, essendo comunque il gruppo abituato ai viaggi temporali; per quanto riguarda invece l'uscita di scena del professore Stain è stata delineata durante il primo episodio della stagione andato in onda questa settimana, del quale potete leggere la nostra recensione tramite il link a fine articolo.
Al via il sondaggio su chi prenderà il posto di Garber!