# #
Il 2017 sta per arrivare ma purtroppo per la settima stagione di Game of Thrones (la cui trama dettagliata e spoilerosa è stata già resa nota al mondo) dovremmo attendere l'estate con solo 7 episodi.
# #
La HBO però inizia a porsi delle domande sul tv show di punta del suo palinsesto dato che come sappiamo l'ottava sarà l'ultima stagione di Game of Thrones. In questi giorni, infatti, il presidente della programmazione HBO ha fatto sapere che sono in corso delle trattative con zio George su una serie prequel.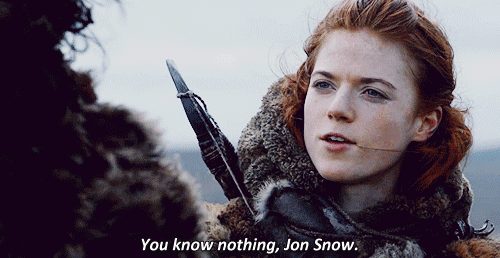 # #
Sempre Casey Bloys, riguardo questi rumors, ha dichiarato ad un'intervista per Entertainment Weekly:
"Siamo ancora nella fase preliminare delle discussioni. Stiamo esplorando alcune aree ma non posso ancora indicarne nessuna con precisione e dire 'stiamo facendo questo' perché non lo sappiamo. Ora faremo tutto ciò che è necessario per concludere Game of Thrones. Gli ultimi due episodi al cinema? Lasciò la decisione a David Benioff e Dan Weiss"
Lo stesso George R.R. Martin aveva ammesso che le possibilità di mettere in scena altre storie legate a Game of Thrones, che come possiamo vedere dai libri, sono praticamente infinite. In modo particolare questo prequel dovrebbe parlare della storia di Westeros fin dalla sua fondazione. Anche se sono state avanzate altre ipotesi come ad esempio: ulteriori informazioni sull'origine della casata degli Stark, sui Guardiani della Notte o sulla reale discendenza di Khaleesi.
La HBO sembra pronta a tutto pur di non far cadere in disuso il brand Game of Thrones, un po' con la stessa operazione prequel messa in atto con "Animali Fantastici e Dove Trovarli".
Sicuramente per i fan è una notizia positiva, dato che Game of Thrones ha sempre avuto un riscontro mediatico senza precedenti, in previsione delle sua fine pensare ad un modo come "rimpiazzarlo" sarebbe di buon auspicio per tutti noi, per vederne di più e per conoscere altre storie inerenti ai personaggi.