"Siamo bloccati in ascensore. I vigili del fuoco non vogliono davvero presentarsi", ha detto Momoa documentando tutto in un video. Tutto questo per farci capire che: anche Aquaman può rimanere chiuso per due ore in un ascensore. A fare compagnia a Jason Momoa c'era il suo cane, Rama, e degli amici, tra cui Mada Abdelhamid, che lo ha addestrato per Game of Thrones. La prigionia, che è durata solo due ore, non è stata tragica tranne per la fame.
Abdelhamid nel video ha diceva di essere affamato e il fatto che i vigili del fuoco non arrivassero non migliorava la situazione. Alla fine con varie acrobazie Momoa e i suoi amici sono riusciti a uscire. Tutto ovviamente sempre documentato dall'attore di Game of Thrones: "Stiamo solo cercando di uscire. Potevamo essere in Die Hard ma non ha funzionato".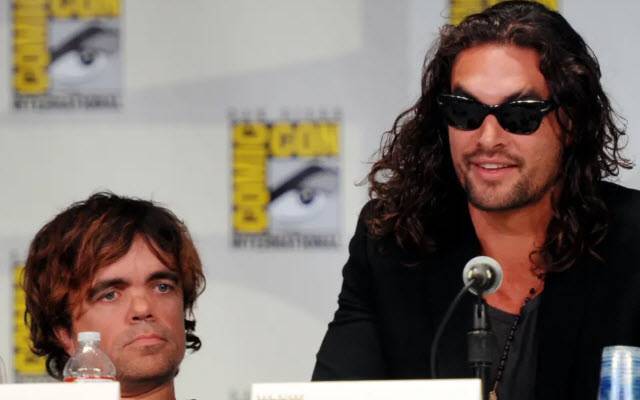 Jason e i suoi amici si trovavano all'hotel Hermitage di Vancouver, in Canada. Sopra potete vedere alcune delle foto prese dalle Instagram Story di Momoa. Per sopravvivere e non impazzire, fortunatamente con sè avevano delle M&M's e della birra. Quindi tutto sommato un ottimo modo per finire bloccati in ascensore. Tutto questo se non soffrite di claustrofobia.
Alla domanda sull'incidente, il personale dell'Hermitage ha rifiutato di commentare l'accaduto. Vancouver Fire and Rescue Services ha confermato che un equipaggio ha risposto all'hotel quella notte, ma ha detto a CTV News che di solito impiegano il loro tempo a gestire quel tipo di malfunzionamenti a meno che non vi sia un'emergenza urgente all'interno.
Un episodio di vita normale che ci ricorda quanto in realtà rimanere bloccati in ascensore è davvero una cosa comune. Solo che se sei con Jason Momoa l'attesa potrebbe essere meno snervante e vorresti che non finisse mai.