Fra tutte le collaborazioni avvenute tra la Marvel e l'emittente Netflix, la Serie Televisiva Iron Fist è quella che ha maggiormente diviso l'opinione pubblica; bocciata quasi subito dalla stampa e non apprezzata completamente dai telespettatori, la prima stagione non ha convinto granché.
Malgrado queste premesse, la Serie Tv è stata rinnovata per una seconda stagione, la quale è prevista non prima del 2019.
A tal proposito in questi giorni sono usciti nuovi dettagli sul presunto villain che il protagonista, Danny Rand (interpretato dall'attore Finn Jones), dovrà affrontare.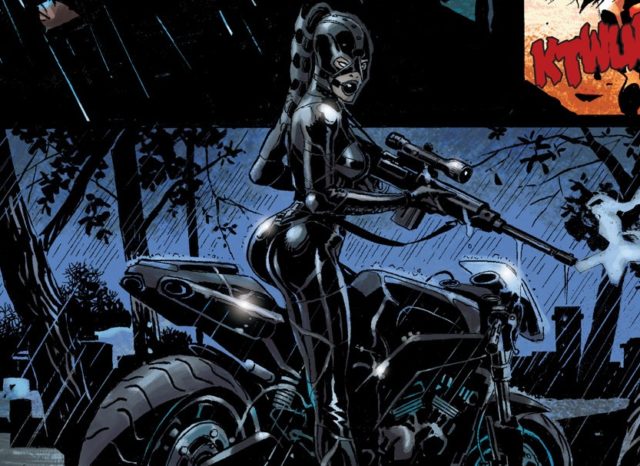 Secondo le varie speculazioni, sarebbe stato aperto un casting call alla ricerca di un'attrice fra i 20 ed i 30 anni, etnia non specificata, per interpretare il ruolo di Tanya Parker.
Il personaggio è descritto come un agente segreto, la quale ha partecipato in passato a diverse missioni di alto livello: un camaleonte che si adatta ad ogni situazione.
Tanya Parker dovrebbe essere dunque il personaggio conosciuto meglio come Lady Gorgon, villain inizialmente introdotto nei comics dedicati a The Punisher: originariamente, infatti, Lady Gorgon era stata ingaggiata da Jigsaw per uccidere Frank Castle. La sua presenza, però, sarebbe più idonea nella Serie dedicata ad Iron Fist, avendo stretti legami con l'organizzazione The Hand.

Che Lady Gorgon sia il villain con cui Danny Rand dovrà combattere nella seconda stagione? O una possibile alleata, contro un altro antagonista che verrà presentato in futuro?
L'unica certezza è che gli autori hanno deciso di aggiungere un nuovo volto femminile al cast, la quale porterà nuova azione nei nostri teleschermi.
Ancora non è stato rilasciato alcun dettaglio sulla trama della seconda stagione di Iron Fist, ma dato il finale aperto, si possono ipotizzare diverse trame.
La produzione per la prossima stagione è stabilita per l'inizio del 2018.
Inoltre, il nuovo showrunner della Serie sarà Raven Metzner.