La Marvel non si ferma più: dopo la fine delle riprese di The Punisher e le nuove stagioni di Daredevil, Jessica Jones e Iron Fist su Netflix, sta lavorando ad Inhumans.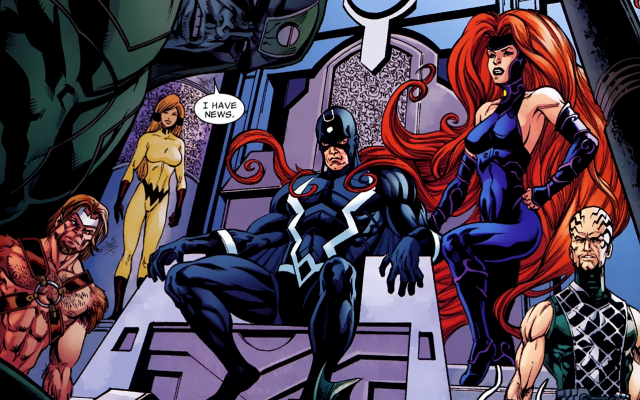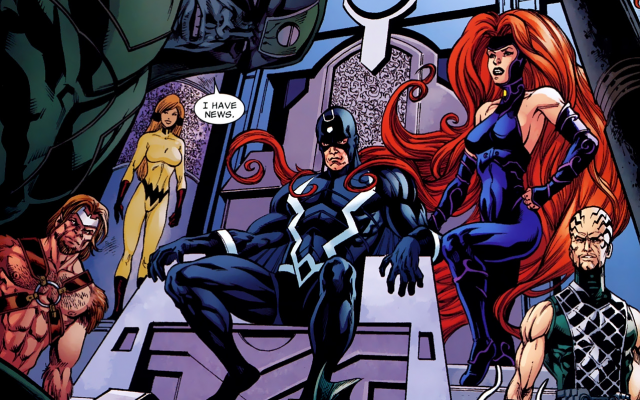 ABC ha deciso di rendere pubblica online, tramite il sito TvSerial, una prima trama aggiornata di Marvel's Inhumans, le cui riprese sono attualmente in corso alle Hawaii (per altri dettagli, leggete qui)
Dopo essere stata cacciata da un colpo di stato militare, la Famiglia Reale degli Inumani si trova costretta a fuggire alle Hawaii, dove le loro sorprendenti interazioni con il mondo e con l'umanità intorno a loro li porterà non solo a salvare loro stessi ma anche la Terra
Così Marvel's Inhumans narrerà le vicende inedite e avventurose di Freccia Nera e della sua famiglia reale, debuttando con i primi due episodi in alcuni cinema IMAX all'inizio di Settembre del 2017 con il nome Marvel's The Inhumans, per poi approdare settimanalmente sul piccolo schermo, con cadenza settimanale.
Per quanto riguarda il cast la Marvel ha scelto Anson Mount per interpretare l'enigmatico Freccia Nera (Black Bolt) e al suo fianco ci saranno anche Serinda Swan nel ruolo della Regina Medusa, Iwan Rheon in quello di Maximus il Folle e Ken Leung che sarà il consigliere Karnak.
Come i fan più accaniti sapranno, la Marvel aveva in cantiere il progetto su un film degli inumani.
Viste le ultime evoluzioni del caso, tuttavia, si pensa che le prime puntate di Marvel's Inhumans, proiettate nelle sale Imax, andranno a sostituire questo film, previsto inizialmente per il 2018 e poi posticipato a data da destinarsi. Ovviamente si tratta di supposizioni, dato che la casa editrice statunitense non ha rilasciato alcuna informazione in merito, ma sembrano voci fondate.
Insomma, la Marvel sembra davvero inarrestabile, sia sul piccolo che sul grande schermo: ma tutti questi progetti saranno all'altezza dei precedenti? Speriamo di sì!
Per ulteriori news e anticipazioni, stay tuned!