Preparate i fazzoletti. Il personaggio di Apu de I Simpson, dopo mesi di controversie, potrebbe dire addio alla longeva serie televisiva. A darne la triste notizia Adi Shankar, uno dei produttori dello show, il quale è appena entrato nel suo 30esimo anno di attività.
Nel 2017 I Simpson sono finiti sotto i riflettori a causa del documentario di Hari Kondabolu, intitolato The Problem With Apu.
Kondabolu, all'interno del documentario, evidenziava il modo in cui era stato trattato il personaggio nel corso degli anni. Lo show aveva risposto a ciò con l'episodio No Good Read Goes Unpunished; una mossa che ha portato, sfortunatamente, ancora più critiche da parte dei numerosi fan.
Per cercare di risolvere la situazione, lo scorso aprile, Shankar aveva aperto un contest per giovani sceneggiatori: rendere il personaggio di Apu una reale rappresentazione dell'indiano in America.
Malgrado ci sia stato un vincitore, il produttore ha confessato in un'intervista (rilasciata a IndieWire), che Apu verrà semplicemente eliminato dallo show.
Se sei uno show che fa critica sociale e hai troppa paura nel farlo, specialmente quando è una componente della cultura che hai creato, allora sei uno show sulla codardia. Non è un passo avanti, o un passo indietro, è solo fare un passo di lato. Dopo aver letto tutte queste meravigliose sceneggiature, ho la sensazione che aggirare questo problema non lo risolve. L'intero scopo dell'arte, direi, è quella di unirci. 
Matt Groening aveva annunciato, precedentemente, che Apu sarebbe rimasto all'interno de I Simpson.
Che il fumettista e produttore dello show abbia cambiato idea?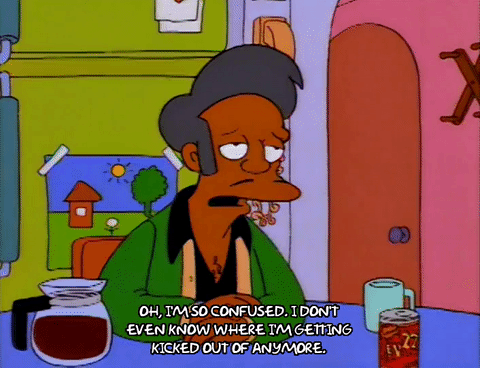 Il copione vincitore del contest, ad ogni modo, non sarà dimenticato in qualche cassetto. Shankar ha intenzione, infatti, di dargli vita tramite il suo canale YouTube.
Che cosa ne pensate?
Siete d'accordo con la decisione di Groening o avreste preferito un altro approccio al problema?