La storia così come noi l'abbiamo studiata e conosciamo ci ha insegnato che nel corso del 15° secolo in Italia ma in modo particolare a Firenze, viveva questa illustre famiglia guidata da Giovanni de' Medici. Il patriarca nacque come un umile figlio di mercanti, sognava un giorno di poter cambiare la sua vita in meglio, e ci riuscì infatti divenne il primo banchiere del Papa. Qui la storia si "spezza" poiché la serie parte proprio dalla morte prematura di Giovanni de' Medici (interpretato dal grande Dustin Hoffman) che lasciò la gestione di tutto in mano ai suoi figli Lorenzo e Cosimo.
Su quest'ultimo si sono basate le vicende della Serie Tv con i suoi 8 episodi, dove Richard Madden (ex King in the North in Game of Thrones) ha dato il volto a Cosimo de' Medici: disinteressato al lavoro del padre ma desideroso di diventare un artista. Mentre, Stuart Martin sarà Lorenzo cresciuto seguendo da sempre le orme del padre.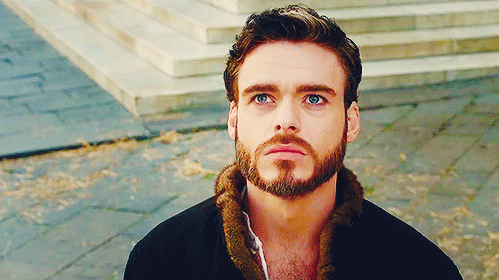 Mandata in onda su Rai 1 I Medici vantava una regia internazionale con Sergio Mimica-Gezzan e tra gli sceneggiatori ricordiamo Frank Spotnitz e Nicholas Meyer. Il cast della prima stagione vedeva volti non nuovi al panorama della televisione italiana come Sarah Felberbaum, Alessandro Preziosi, Guido Caprino, Miriam Leone, Valentina Cervi, Andy Luotto, Eugenio Franceschini e Fortunato Cerlino.
A Volterra si stanno preparando per le riprese della seconda stagione che si terranno a partire dal 14 settembre. I requisiti per partecipare al casting sono i seguenti:
"Per partecipare ai casting sarà necessario presentarsi nelle giornate di giovedì 14 settembre (solo donne e bambini) e venerdì 15 settembre (solo uomini) dalle ore 9 alle ore 18.00 con una pausa tra le ore 13 e le 14. Ai casting potranno partecipare uomini e donne dai 18 anni compiuti ai 73 anni italiani e extracomunitari. Per le persone che avranno compiuto i 74 anni di età sarà necessario portare un certificato medico che attesti il buono stato di salute. Tutti i candidati dovranno presentarsi muniti di fotocopie di un documento di identità valido, codice fiscale e Iban. Per i cittadini extracomunitari sarà necessario portare anche la fotocopia del passaporto e del permesso di soggiorno in corso di validità. Chi sarà sprovvisto di tali documenti potrebbe rischiare di non essere ammesso. Essendo un film d'epoca, non potranno partecipare ai casting neanche gli uomini e le donne con capelli con meches, piercing e tatuaggi evidenti e vistosi. È consentita, invece, la partecipazione ai calvi."
Dopo aver appreso la partecipazione di Alessandra Mastronardi e Sean Bean direttamente da Game of Thrones, qui sotto potete documentarvi sulle new entry nel cast. Partecipate numerosi, potreste trovarvi accanto ai vostri attori/attrici preferiti.