Ci abbiamo fatto l'abitudine: si parla di How to Get Away with Murder ed è subito ansia! Ce lo ha dimostrato ogni stagione e il finale della terza lo ha confermato (clicca qui per un recap!). La fine di ogni puntata ci lasciava con il fiato sospeso. E aspettare una settimana per l'episodio successivo non è stato facile per nessuno! Dovremo affrontare di nuovo questa difficile routine in autunno, quando la Serie tornerà con la prossima stagione.
Cosa succederà nella quarta stagione di How to Get Away with Murder? Gli indizi arrivano direttamente dal creatore della Serie Tv, Pete Nowalk.
Se non siete ancora arrivati al finale della terza stagione,
potreste imbattervi in spoiler!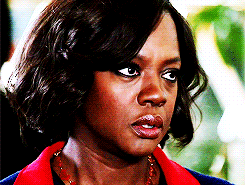 I primi indizi che il creatore di How to Get Away with Murder ha rivelato riguardano il futuro di due coppie. Una di queste è composta da Asher e Michaela. Alla fine della terza stagione Michaela è finalmente riuscita a dichiarare ad Asher ciò che prova per lui. Questo momento è considerato come il punto di svolta dei personaggi, in quanto dimostra come il gruppo di giovani avvocati stia crescendo nel corso delle stagioni. La relazione tra Asher e Michaela fiorirà al meglio nella quarta stagione.
Un altro episodio che dimostra che i giovani protagonisti sono pronti a fare grandi passi riguarda Connor e Oliver. L'informatico ha chiesto a Connor di sposarlo! La risposta che ha ottenuto non è però stata delle migliori: il suo amato ha bisogno di tempo per pensarci. Pete Nowalk non esclude la possibilità di un matrimonio tra i due. Tuttavia, anticipa che, nel caso, non si tratterà di un matrimonio tradizionale. Ecco quanto dichiarato a riguardo:
Non posso immaginare come potrebbe essere il loro matrimonio. Non sono sicuro siano tradizionali, quindi direi alle persone che amano i matrimoni di non aspettarsi abiti succinti e petali di rose sulla navata. Penso che questa coppia sia davvero molto legata e piena d'amore. Ed è questo che ho apprezzato di quel momento: è stato un tocco di dolcezza nell'orrore della situazione che stavano vivendo.
Naturalmente, la nuova stagione di How to Get Away with Murder non si concentrerà solo su questioni amorose. Sappiamo bene che la storia centrale sarà un'altra e si legherà all'assassinio di Wes. Molte domande sono ancora senza risposta e i vari dubbi dovranno essere sciolti. Ed è con queste parole che Pete Nowalk lascia noi fan, impazienti di vedere la quarta stagione, ancora più ansiosi:
La quarta stagione sarà molto più complicata di qualunque altra sia stata già realizzata.
Leggi anche – How to Get Away with Murder: i 10 migliori meme