Robin Wright, dopo lo scandalo di Kevin Spacey, si racconta per la prima volta. Il suo ruolo in House of Cards, oggi la vede come protagonista principale.
Netflix, purtroppo, ha dovuto prendere una decisione molto difficile dopo le pesanti accuse di molestie sessuali ricevute da Kevin Spacey e ha scelto di allontanare l'attore e produttore esecutivo dalla nuova stagione di House of Cards. La produzione ha deciso così di promuovere ad unica protagonista Robin Wright, la meravigliosa, pungente e forte Claire Underwood.
Ancora non sappiamo come uscirà di scena l'ex presidente, anche se le teorie al riguardo sono tantissime, ma, intanto, l'attrice ha rilasciato la sua prima intervista dopo questo epilogo, partendo proprio dalle sensazioni provate dopo le accuse verso il suo, ormai, ex collega:
"La troupe era nel panico, pensava di aver perso il lavoro. Hanno figli e spese da sostenere ed è fantastico il fatto che la produzione abbia deciso di continuare le riprese".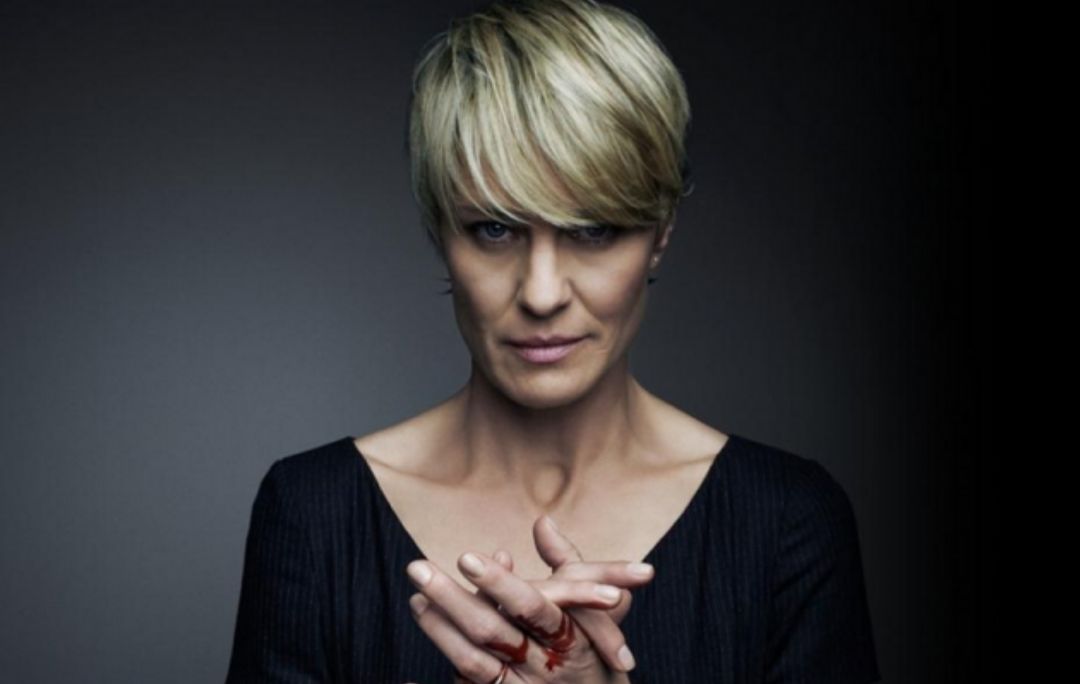 Però l'attrice non ha parlato dello scandalo nello specifico e neanche di come uscirà di scena, ma ha svelato alcuni dettagli della sua interpretazione, del suo personaggio:
"In realtà la politica mi annoia, è così corrotta ed è tutto un gran teatro. Ecco di cosa tratta il nostro show. Il mio ruolo non ha nulla a che vedere con il senato o il congresso, ha a che fare con l'arte della guerra".
Inaspettatamente, poi, la bomba. Robin Wright ha annunciato che questo sarà il suo ultimo ruolo da attrice:
"Non vorrei girare un'altra serie tv, ho lavorato a questo show per cinque anni consecutivi e voglio prendermi una pausa o dirigere un film. C'è un film in particolare che mi piacerebbe dirigere e spero che accada presto. Davvero, non voglio più recitare, ormai fa parte del mio passato. Ho recitato per tutta la vita. Fare l'attrice è un atto da solista e io sono pronta per delle collaborazioni". Molti si chiedono se in questa sua decisione abbia influito l'amore, che finalmente è arrivato per l'attrice: "Non potrei essere più felice della mia vita, ho incontrato il mio vero amore. Mi ci è voluto parecchio tempo".
Noi, nel frattempo, restiamo in attesa della nuova stagione di House of Cards 6!