# #
House of Cards tornerà a fine maggio ma Entertainment Weekly ha rilasciato alcune anticipazioni e delle foto promozionali della quinta attesissima stagione. Ecco le immagini.
# #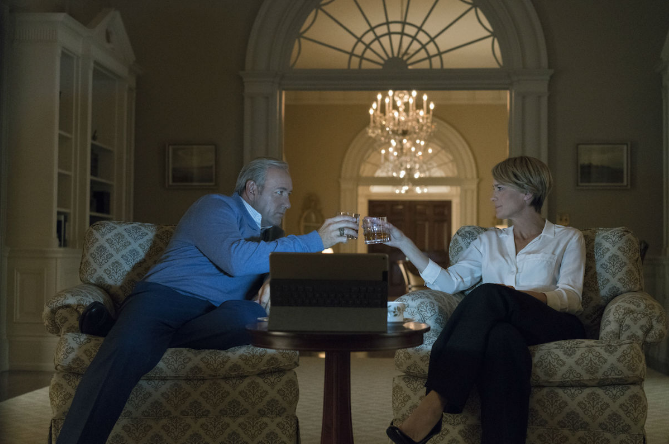 # #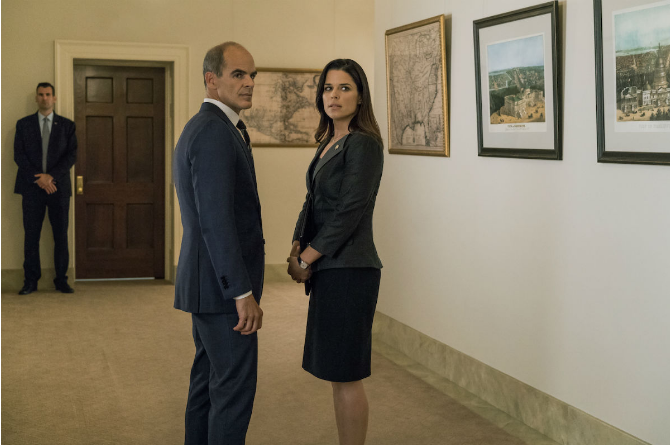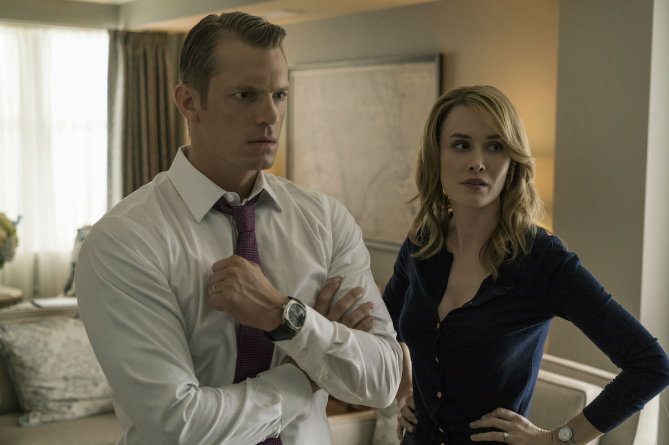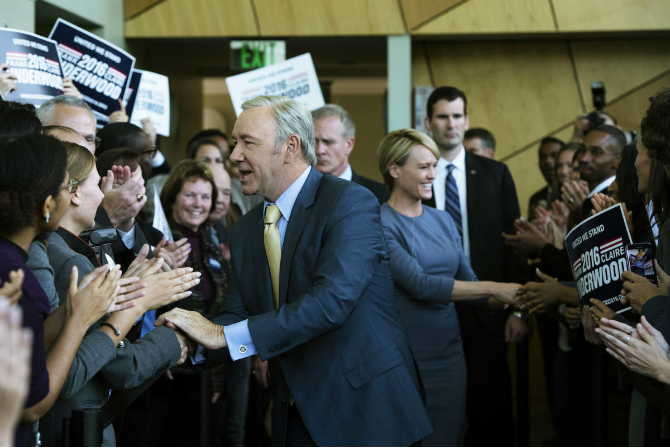 Torneranno tra pochissimo gli amati/odiati Frank e Claire Underwood e Entertainment Weekly ha messo in rete le prime foto promozionali della nuova stagione.
Nella prossima stagione della Serie Tv più acclamata di Netflix non troveremo Beau Willimon, storico creatore. Infatti, quest'ultimo ha abbandonato House of Cards ed è stato sostituito da Frank Pugliese.
La produttrice della Serie Tv, Melissa James Gibson, ha parlato anche di questo cambio di guardia nell'intervista che ha rilasciato a EW. La trama della quinta stagione è trapelata dal finale della precedente. Avevamo lasciato il presidente Frank Underwood in procinto di dichiarare guerra al più importante organismo terrorista. Difficile non vedere il paragone con l'attuale presidente degli Stati Uniti Donald Trump.
La Gibson risponde così:
"Certo, l'assonanza a volte è inquietante, ma Trump è un outsider che cerca di far saltare in aria il sistema a differenza di Frank. House of Cards 5 è stato scritta molto prima dei risultati delle elezioni del 2016, ma il campo di battaglia in questa stagione sarà la psiche americana quindi può esserci un parallelo al nostro mondo reale".
La produttrice della Serie Tv ha parlato anche del difficile rapporto tra i due coniugi e del possibile ritorno del terzo incomodo Tom Yates.
"Penso che lei non gli ha resistito nella quarta stagione, quindi perché dovremmo negarlo? In ogni caso Frank e Claire continueranno la loro campagna e starà al primo riuscire a conquistare e manipolare la volontà del popolo".
Adesso non ci resta che attendere l'inizio della quinta stagione di House of Cards, che uscirà in America il 30 maggio, e capire che cosa succederà a Frank e Claire.