Netflix, dopo aver annunciato che una delle sue Serie Tv di punta non tornerà per la terza e ultima stagione (per scoprire di cosa si tratta, cliccate qui), ha finalmente rilasciato il trailer (che troverete alla fine dell'articolo) di Gypsy, la nuova e attesa Serie tv con protagonista la due volte nominata agli Oscar Naomi Watts.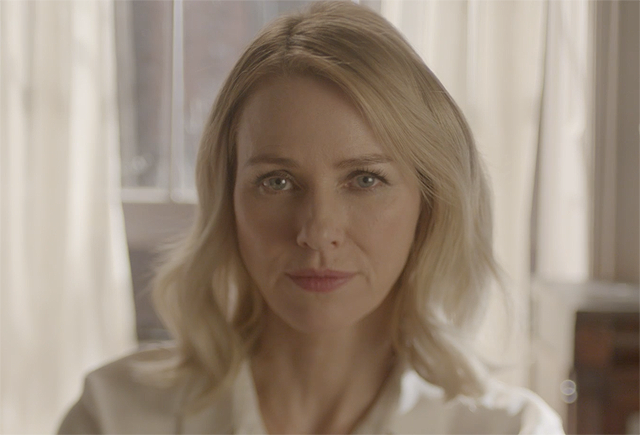 Gyspy, il nuovo thriller psicologico firmato Netflix, vedrà protagonista una terapista – interpretata dalla Watts – la quale condurrà una doppia vita. Jean Halloway, questo il nome del personaggio, non riesce a rispettare i limiti che si dovrebbero tenere con i propri pazienti e non riesce nemmeno a controllare i suoi impulsi, finendo così a intraprendere delle pericolose relazioni intime con le persone che fanno parte delle vite dei suoi pazienti.
Il cast sarà composto anche da Sophie Cookson (Kingsman, Il cacciatore e la Regina di Ghiaccio), Lucy Boynton (I Am the Pretty Thing That Lives in the House), Melanie Liburd (Dark Matter), Billy Crudup (Big Fish, Watchmen), Karl Glusman (Love, Animali Notturni), Poorna Jagganthan (The Night of, The Cirlce) e, infine Brenda Vaccaro (Kubo e la spada magica).
La creatrice della Serie è l'esordiente Lisa Rubin, la quale fungerà anche da produttrice esecutiva insieme a Liza Chasin (Love Actually, Les Misérables). La regista dei primi due episodi di Gypsy sarà Sam Taylor-Johnson (Cinquanta sfumature di grigio).
Nel trailer possiamo vedere la Watts che interpreta una moglie e una madre di famiglia, il cui lavoro è la terapista. Il suo personaggio ha però una doppia vita, durante la quale intraprende passionali relazioni con le persone legate ai suoi pazienti. Come dice lei stessa nel trailer, è come se fosse due persone diverse e non sa più riconoscere quale sia quella reale o quale delle due abbia il controllo.
La prima stagione di Gypsy sarà composta da 10 episodi e andrà in onda su Netflix a partire dal 30 giugno 2017. Ecco il trailer!