Netflix espande il suo catalogo con sempre più serie TV e miniserie, diventando non solo un servizio di streaming ma un attivo produttore di prodotti seriali. Tra questi troveremo la miniserie Godless.
Godless è inserita in un'ambientazione western: la storia ruota attorno a Frank Griffin, un criminale che terrorizza il West mentre è alla ricerca di Roy Goode, suo partner diventato acerrimo nemico. Roy ha infatti deciso di lasciare Frank, che è come un padre per lui, e si nasconde nel ranch di Alice Flatcher. La ricerca di Roy conduce Frank nella tranquilla cittadina mineraria La Belle, in Nuovo Messico, composta da sole donne.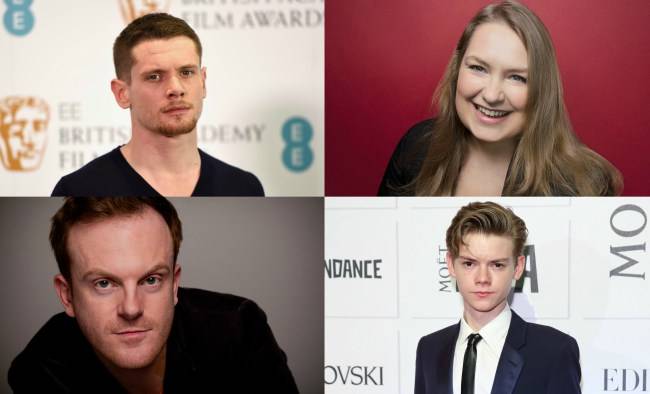 Nel cast sono già stati annunciati l'attore britannico Jack O'Connell (visto in Skins) che interpreterà Roy Goode, Jeff Daniels (attore dalla lunga carriera il cui recente lavoro televisivo è stato in The Newsroom) nei panni di Frank Griffin, e Michelle Dockery, famosa per il suo ruolo di Lady Mary in Downton Abbey, che sarà la protagonista femminile Alice Flatcher. Vedremo inoltre Merritt Wever (Nurse Jackie) nel ruolo di Mary Agnes, vedova del sindaco di Le Belle, morto nell'incidente in miniera insieme agli altri uomini della città. Jeremy Bobb (The Knick) sarà A.T. Grigg, direttore del Santa Fe Dailey Review, che è ossessionato dalla banda di Griffin. Infine, avremo anche Thomas Brodie-Sangster (Game of Thrones), nel ruolo di Whitey Winn, il vice dello sceriffo, dedito a quest'ultimo e ai libri, il quale non ha paura di nessuno, ma che è ancora un ragazzo con molto da imparare.
Produttori esecutivi di Godless saranno Steven Soderbergh e Scott Frank; quest'ultimò scriverà e dirigerà gli episodi insieme a Casey Silver. La serie sarà filmata a Santa Fe, nel Nuovo Messico, e ognuno dei sei episodi avrà la durata di un ora. L'obiettivo di Netflix è di riuscire a mandarla in onda nel 2017.