# #
Il teaser trailer di GLOW la nuova, aggressiva Serie targata Netflix, è stato rilasciato dalla piattaforma streaming in queste ore. La Serie verrà trasmessa in anteprima mondiale dal 23 Giugno.
# #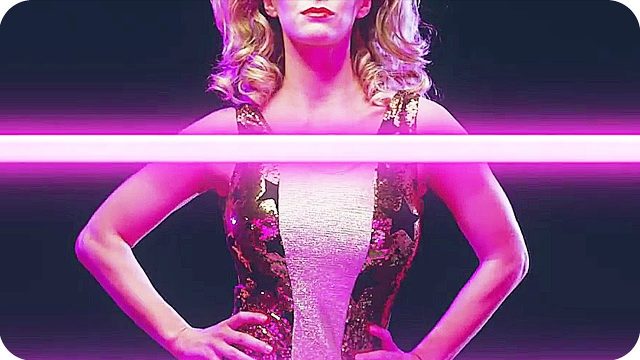 Netflix osa ancora e questa volta lo fa con un'aggressiva serie tutta al femminile. GLOW, che è l'acronimo di Gorgeous Ladies of Wrestling (donne mozzafiato del wrestling), è ispirato all'omonimo show degli anni '80 e racconta la storia di Ruth Wilder (Alison Brie), un'attrice disoccupata di Los Angeles che, come ultima chance, tenta di entrare a far parte dello Star-System nel mondo tutto glitter e fibra sintetica del wrestling femminile. Accanto a Ruth, nella lotta quotidiana per emergere nella città degli angeli, ci saranno le sue compagne di ring Jenny (Ellen Wong), Carmen (Britney Young), Cherry (Sydelle Noel) e Tammie (Kia Stevens). Ruth dovrà anche affrontare Debbie Eagan (Betty Gilpin), un'ex attrice di soap-opera che ha lasciato il lavoro per avere un bambino, per poi scoprire che la sua vita non era affatto perfetta come sembrava. E a dirigere e allenare tutte queste donne sarà Sam Sylvia (Marc Maron), un regista di B-movie senza futuro, ora allenatore nel mondo del wrestling.
# #
Dimenticatevi di quella ragazza dolce e giudiziosa che avete visto interpretare in Community; la Alison Brie che vedrete in GLOW sarà aggressiva e pronta a tutto. Così infatti ce la presenta il nuovo teaser trailer rilasciato da Netflix:
Tutta al femminile anche la produzione e la creazione di GLOW. Le showrunner e ideatrici dello show sono infatti Liz Flahive (Homeland, Nurse Jackie) e Carly Mensch (Nurse Jackie, Orange Is The New Black, Weeds) mentre in veste di produttrici esecutive ci saranno Tara Herrmann e la brillante Jenji Kohan, già creatrice di Serie di enorme successo come Orange is the new black o Weeds.
GLOW debutterà su Netflix il 23 Giugno in contemporanea mondiale e i 10 episodi che la compongono saranno tutti disponibili contemporaneamente.