Con l'arrivo del mese di aprile anche Netflix ci porta tante novità (se volete scoprire tutte le Serie Tv in uscita questo mese, cliccate qui)! Una delle più attese è Girlboss, la nuova comedy con protagonista Britt Robertson (Under the Dome, La risposta è nelle stelle).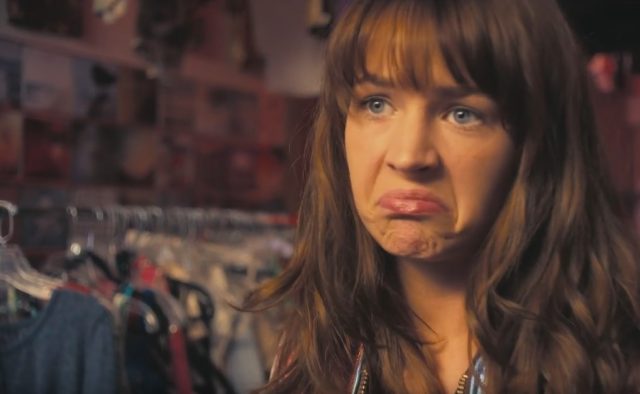 Girlboss è ispirata alla vera storia di Sophia Amoruso, una ragazza di ventotto anni che si rifiuta di assumersi le sue responsabilità da persona adulta. Quando, però, la sua passione per i vestiti vintage si trasforma in un vero lavoro, arrivando a costruire un impero della moda dal valore di milioni di dollari, dovrà fare i conti con tutto quello che vuol dire essere adulta ed essere il capo di sé stessa.
Oltre che da Britt Robertson, il cast principale è composto da Ellie Reed (2 Broke Girls, Chicago P.D.), la quale interpreterà la migliore amica della protagonista; Alphonso McAuley (Breaking In); Johnny Simmons (Noi siamo infinito, 21 Jump Street); Dean Norris (Under the Dome, Breaking Bad); infine, RuPaul, il conduttore di America's Next Drag Queen, apparirà in un cammeo.
La Serie Tv è stata creata da Kay Cannon (Pitch Perfect, New Girl). I produttori esecutivi sono la celebre attrice Charlize Theron (Monster, The Italian Job), Sophia Amoruso e Laverne McKinnon. Gli espisodi sono diretti da Christian Ditter (Single ma non troppo).
La creatrice della Serie Tv ha affermato di aver provato a vendere il progetto ad altri network, ma la parte di popolazione composta da giovani donne non veniva considerata. Inoltre, ha aggiunto che a lei e a Charlize Theron venne chiesto di cambiare il titolo per attirare anche gli uomini, ma a questo ha risposto:
Ho avuto il presentimento che se non avessimo trovato il posto giusto per questo progetto, non avrebbe avuto nessuna chance. Il pubblico è sempre più in sintonia con quello che rappresentano le donne, con la nostra complessità.
Girlboss sarà disponibile su Netflix dal 21 aprile 2017 e sarà composta da tredici episodi della durata di trenta minuti ciascuno.
Nell'attesa, vi lasciamo al trailer