Netflix ha colpito ancora. Poco tempo dopo la cancellazione di The Get Down e quella ancora più sofferta di Sense8 (se volete leggere maggiori informazioni a riguardo, cliccate qui), e dopo averci avvisato della sua volontà di cancellare molte altre Serie, ecco arrivare la terza Serie Tv cancellata – dopo una sola stagione – dal colosso dello streaming: Girlboss.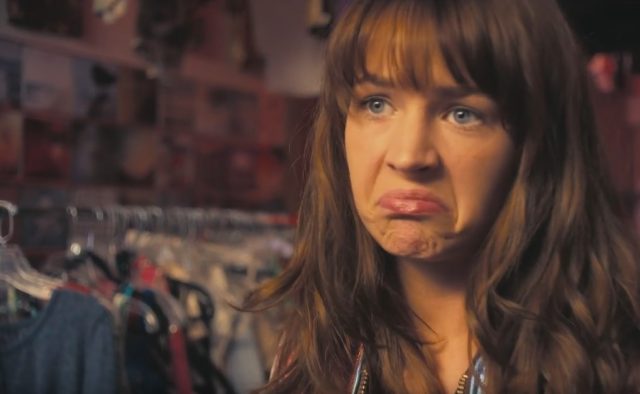 Girlboss si basa sulla vera storia di Sophia Amoruso, una ragazza che ha fondato Nasty Gal. La protagonista della Serie è Britt Robertson (Under the Dome, The Secret Circle), una giovane donna che inizia ad acquistare abiti vintage in piccoli negozi di seconda mano, per poi rivenderli su Ebay a prezzi più alti, iniziando così a creare il suo impero.
La notizia della cancellazione è stata data, tramite il suo account instagram, dalla Amoruso stessa:
Netflix ha cancellato la Serie sulla mia vita. Sono davvero fiera del lavoro fatto. La Serie è stata bella e ho avuto l'onore di lavorare con una squadra con molto talento. Tuttavia, vivere la mia vita come una caricatura è stato difficile, anche se solo per due mesi.
La Serie è stata prodotta e scritta da Kay Cannon (Pitch Perfect, New Girl), la quale ha affermato che Girlboss era uno show con una protagonista che a molti sarebbe potuta non piacere. Tuttavia, Netflix era d'accordo di portare un personaggio femminile complicato come i tanti personaggi maschili già presenti in altre Serie.
Girlboss è la prima comedy da trenta minuti che viene cancellata da Netflix dal 2015, anno in cui venne rilasciato Unbreakable Kimmy Schmidt. Ad oggi, infatti, sono quindici le Serie comedy, presenti sulla piattaforma streaming, che sono già state rinnovate o che aspettano una decisione.