Ottime notizie per tutti i fan dell'attrice protagonista della Serie Tv Jane the Virgin.
Gina Rodriguez ha ricevuto il via libera da parte dell'emittente televisiva The CW per essere la produttrice di una potenziale nuova Serie Televisiva tutta al femminile dal nome Femme. La sceneggiatura verrà curata dalle stesse menti che hanno ideato il progetto, ovvero Audrey Wauchope e Rachel Specter, le quali affiancheranno come produttrici esecutivi sia la Rodriguez che Emily Gipson.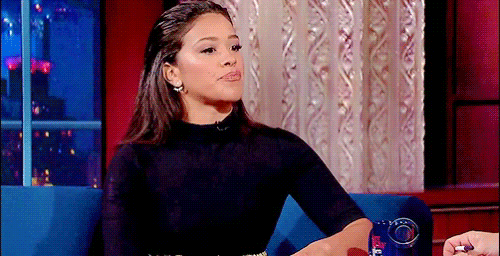 La trama della Serie ruoterà intorno a quattro donne con differenti percorsi di vita, le quali diventeranno improbabili amiche e feroci alleate dopo essersi incontrate online in un gruppo segreto dal genere femminista. Le donne foermeranno una sorellanza nel mondo reale per sostenersi reciprocamente durante gravi crisi ma anche episodi divertenti e per aiutare inoltre altre donne nel momento del bisogno.
The CW ha inoltre fra le sue file altri progetti al femminile che prossimamente vedranno la luce: Valiant, basato sul romanzo dall'omonimo nome, la cui protagonista è una donna gladiatore, scritta da Leslie Livingston e The She Word che affronta la discriminazione sessuale negli ambienti di lavoro
Questo è l'ultimo di alcuni progetti di cui la Rodriguez è protagonista nel suo nuovo ruolo di produttrice: all'inizio del mese di settembre, l'attrice aveva concluso un accordo sia con l'emittente CBS che con The CW per due Serie Televisive che avranno come protagonisti personaggi latini.
La prima Serie si chiamerà Have Mercy e si baserà sul progetto tedesco Dr. Illegal; si concentra su una dottoressa latina che non può praticare il suo lavoro quando si trasferisce a Miami. Inizia dunque a lavorare come assistente infermiera, ma decide di rischiare tutto quando apre una clinica improvvisata nel suo appartamento per servire la comunità.
L'altro progetto è un dramma di circa un'ora chiamato Illegal, il quale si basa sulla vita del produttore esecutivo e scrittore Rafael Augustin: la Serie è incentrata su uno studente sedicenne americano, dal nome Rafael, che scopre infatti di essere senza documenti.
Pronti a seguire Gina Rodriguez in questi nuovi progetti, anche se non comparirà sullo schermo?