La Marvel è al lavoro su una nuova Serie Tv! Il nuovo progetto, ancora in cantiere, riguarderebbe questa volta gli X-Men. Il nuovo show tratto dai fumetti della Marvel e prodotto dalla FOX si intitola Gifted.
La Serie Gifted non tratterà del professor X e dei Mutanti. La storia sarà, invece, incentrata sui genitori dei futuri Mutanti, che saranno costretti a combattere affinché anche i loro figli possano avere dei diritti. Inoltre dovranno opporsi al governo cercando di sfuggire alle sue persecuzioni.
La Serie sarà diretta da Bryan Singer e Matt Nix, e prodotta da Lauren Shuler Donner (che di Mutanti se ne intende abbastanza, dato che è stata la produttrice di altri film Marvel dedicati agli X-men). La Donner per annunciare il lieto evento ha tweettato una foto con tutto il cast al lavoro. Tra gli attori immortalati, troviamo Stephen Moyer (il vampiro Bill Compton di True Blood); Jamie Chung (che abbiamo visto sul grande schermo in Una notte da leoni 2 e sul piccolo in Gotham); Sean Teale (di Reign); ma soprattutto Joseph Morgan.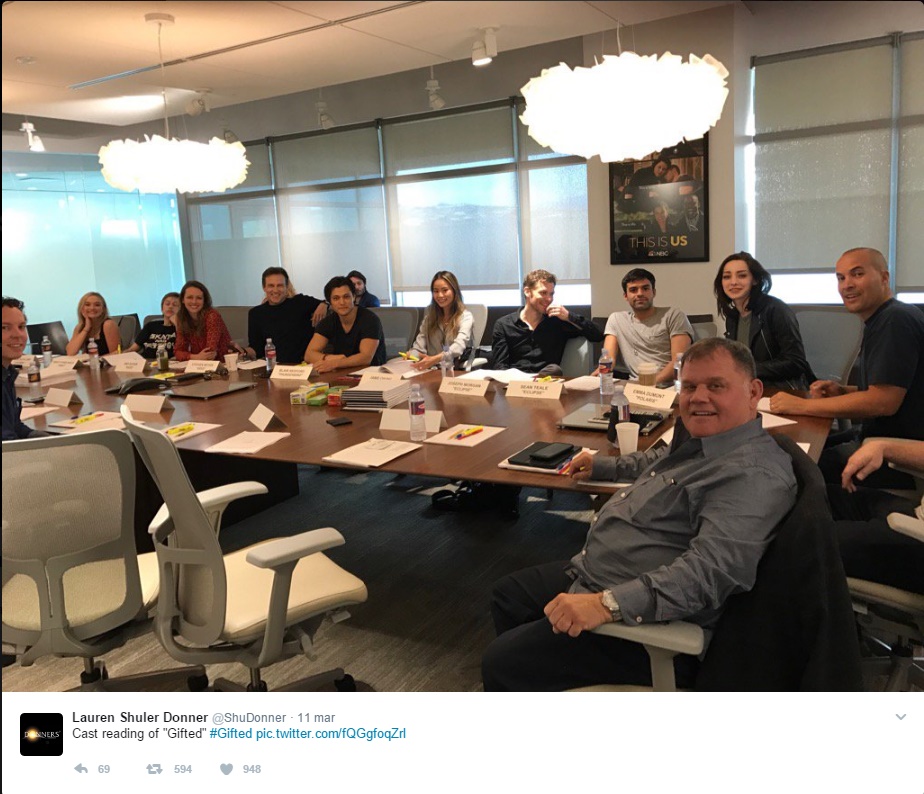 La presenza dell'ibrido protagonista di The Originals (che debutta domani sera su The CW con la sua quarta stagione) ha destato qualche sospetto nei fan della Serie. Lo show nato da una costola di The Vampire Diaries, di cui potrebbe condividere il cast, non è ancora stato rinnovato. In questo caso la presenza dell'attore protagonista sul set di un'altra Serie potrebbe indicare che il futuro di The Originals non sarà rose e fiori. Ansia, ansia, ansia!
Questo significa che The Originals è giunto alla fine?
Stando a quanto riportato da Entertainment Weekly però, Joseph Morgan, per gli addetti ai lavori JoMo, pare fosse presente solo come semplice sostituto di un altro attore per la lettura del copione. Bluff? Al momento non c'è nulla di certo.
Attendiamo chiarimenti! Ovviamente stay tuned.