# #
Il 2017 è iniziato da una manciata di giorni e le novità in arrivo per gli addicted delle Serie Tv sono, oltre che infinite, anche strabilianti. Sarà un anno fortunato sopratutto per il pubblico amante dei supereroi e le loro avventure, basti pensare che quest'anno sono attese Serie Tv come Arrow, Legends of Tomorrow, Supergirl, The Flash di CW e Gotham e Lucifer firmarti Fox.
Se già non vi sembrava abbastanza, Geoff Johns, presidente e direttore creativo della casa editrice DC Comics, ha una sorpresa in serbo per voi.
# #
Johns, infatti, dopo aver inaugurato a tutti un buon 2017 tramite un tweet, ha voluto elencare, entusiasta, tutti i progetti che vedranno la luce del sole nei prossimi mesi, come il film Wonder Woman, con Gal Gadot diretta da Patty Jenkins, la prima volta live-action di Mera in Justice Leage di Zack Snyder, tutte le nuove Serie Tv che abbiamo già ricordato e in più… Un nuovo progetto per il piccolo schermo!
Ebbene sì, sembra che il matrimonio tra supereroi e TV sia piuttosto felice e redditizio, tanto che Johns abbia deciso di investire un nuovo show, tuttavia ancora avvolto da un alone di mistero…
# #
Le ipotesi e le teorie sono infinite, potrebbe infatti trattarsi di un nuovo lavoro ambientato nell'Arroverse oppure una serie tutta nuova, tratta da una delle tante proprietà della D.C.
Non si sa nemmeno se quello a cui Johns si riferisce riguardi Black Lightning, il progetto incentrato sul supereroe fulmine nero, che sta impegnando ormai da mesi e mesi Greg Berlanti, la mente dietro a tutte le Serie Tv dei supereroi di The CW.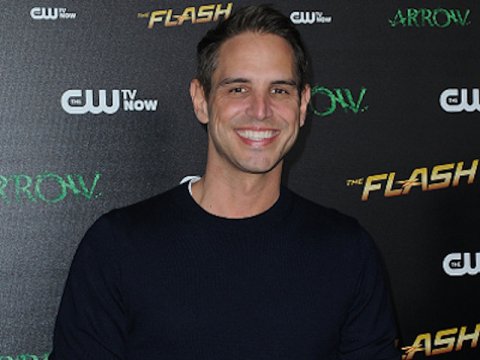 Insomma, Geoff Johns è stato davvero misterioso, per quanto tempo ci terra ancora sulle spine? Possibile che sia un progetto così segreto?
Noi non vediamo l'ora di saperne di più,
e nel frattempo ci teniamo informati!